With the Heavy rain estimates by the Met department in Maharashtra's certain places between 7 June to 11 June 2018, Maruti Suzuki has messaged three lakh Maruti car owners of Maharashtra advising how to deal with it. It is suggested by the company that not to drive in waterlogged areas and not to start the cars if they found their car stuck in a water pool, else it can damage the engine of the car harshly.
Read Also: Maruti Comes Forward At Times of Heavy Rain Estimate In Maharashtra
Rain and floods have affected various parts of the state heavily in 2017 and the car manufacturers had come forward to provide roadside assistance services in order to save the stuck cars and passengers. Some companies even rendered discounts on lubricants and spares to make the affected cars improved and bring in running condition. The company has advised regarding do's and don'ts in case they stuck in a waterlogged situation.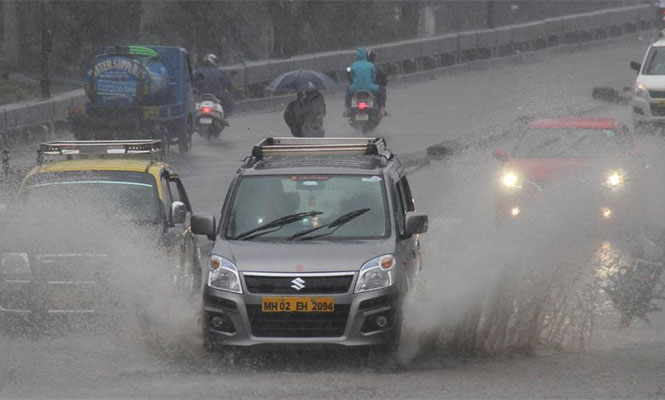 A message by Maruti Suzuki mentioned, "Met department has predicted moderate to heavy rainfall over next few days. Avoid driving your car in waterlogged areas. If stuck in a waterlogged area, do not start your vehicle so as to avoid possible damage to the engine due to water entry. In case of Emergency, please contact us at :b1800 102 1800 for Arena Channel, 18001026392/1800200 6393 for Nexa Channel." The company has mentioned regarding the preventives to rescue car from water damage in a Press Release.