When Volkswagen celebrated the arrival of all-new Tiguan and the Atlas at the 2017 Detroit auto Show by declaring the year 2017 as the "Year of the #SUVW,"Audi took a close note of the new offerings from the brand and eventually unveiled two premium utility vehicles: the compact Q5 and the Q8 concept.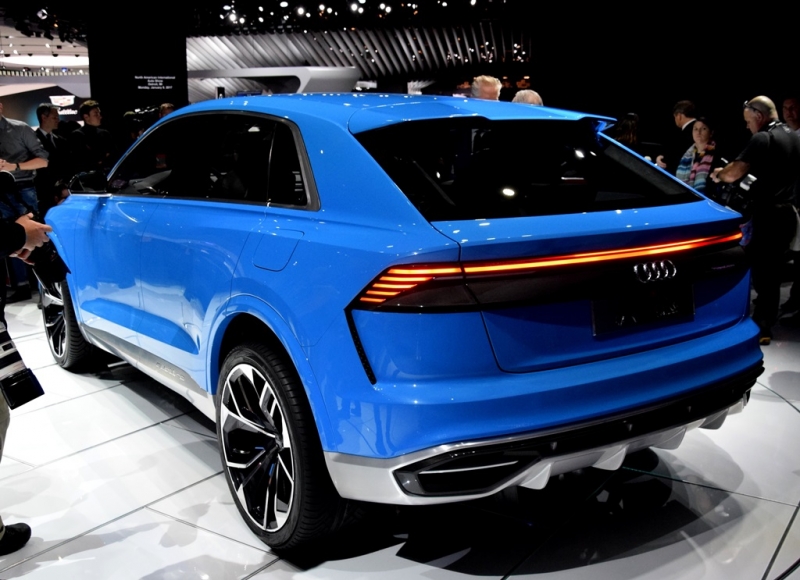 "This show car combines the emotional elegance of a coupe with all the advantages of an SUV – space and functionality," Dietmar Voggenreiter, an Audi board member and head of global sales and marketing, says at the event at the North American International Auto Show.
Bathed in "Bombay Blue," the 4-seat concept has a sleek silhouette. "Despite the downward slope of the roofline, the rear-seat passengers enjoy excellent head and shoulder room," Voggenreiter says.
"The Q8 will open up a whole new segment to us," he says. "Our customers strongly demand more models like this – SUVs that offer technology and luxury."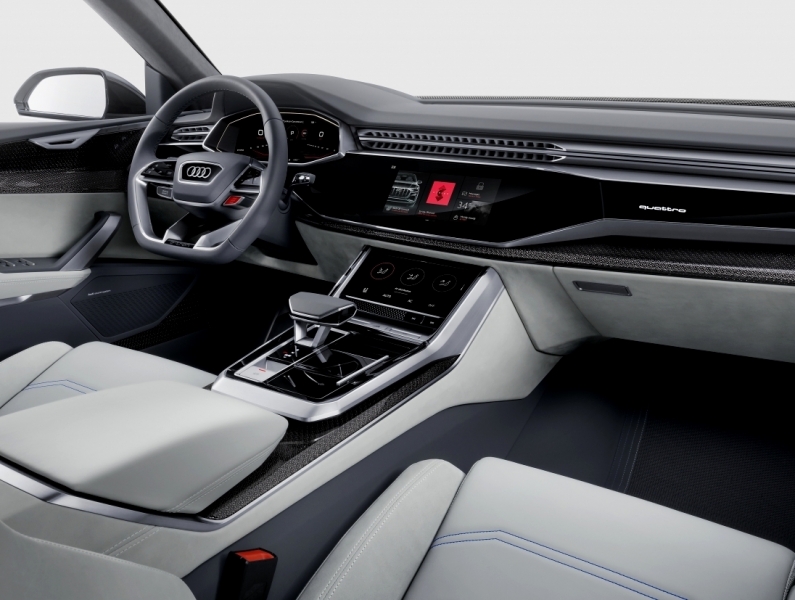 The Q8 concept is a plug-in hybrid with permanent quattro all-wheel drive and the propulsion is taken care by a 3.0L supercharged V-6 paired with a 100-kW electric motor combined with the 8-speed automatic transmission. The engine churns out total system output 442 hp, with 516 lb.-ft. (700 Nm) of maximum torque.
According to Audi, the Q8 concept accelerates from 0-62 mph (100 km/h) in 5.4 seconds, capable of achieving a top speed of 155 mph (250 km/h). Based on the European driving cycle, Audi says the concept can achieve 102 mpg (2.3 L/100 km). The lithium-ion battery placed in the rear has a capacity of 17.9 kWh, enabling an electric range of 60 km. It takes 2.5 hours to get fully charged with 7.2 kW output.
The concept features large magnificent touchscreens and an expanded version of the Audi virtual cockpit, a reconfigurable and amazing interface.
The Q8 concept integrates a new user interface that will appear in the all-new next-generation A8 sedan, as well as a head-up display "that blends the virtual world into the real world," Voggenreiter says.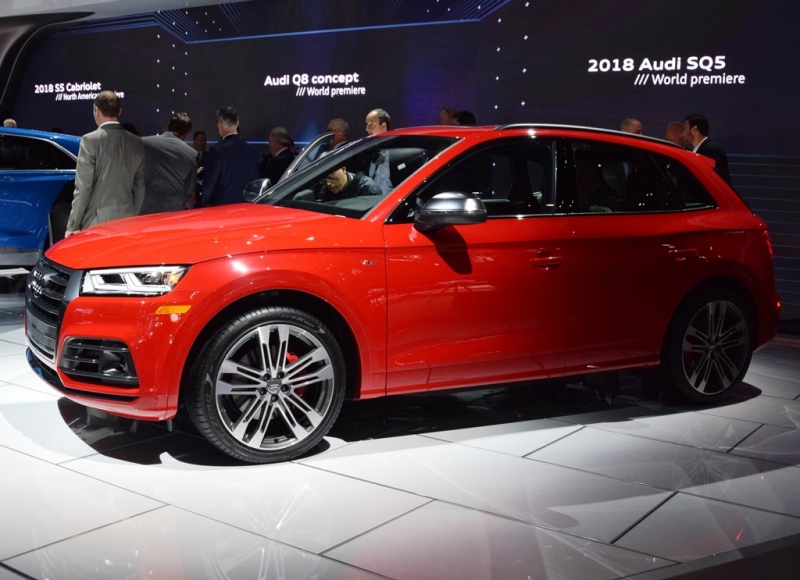 The Q8 represents Audi's fourth utility vehicle in the line-up, following the Q3, Q5 and Q7. Also debuting in Detroit are Audi's all-new A5 and S5 Cabriolet. Both are '18 models featuring a 252-hp turbocharged 4-cyl. or a 354-hp 3.0L supercharged V-6.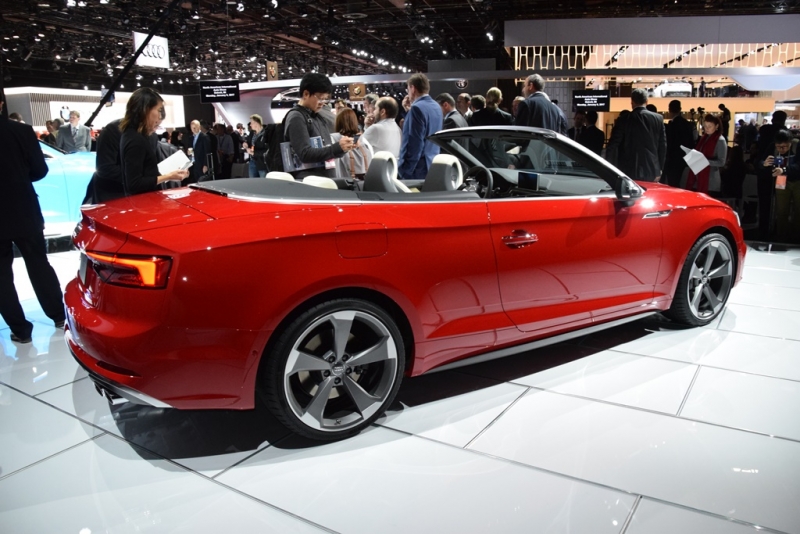 The A5 and S5 Cabriolet comes loaded with a fully electronic top that can be lowered using a new one-touch opening function, taking just 15 seconds, at a speed of 31 mph (50 km/h).