The Jeep Compass SUV has received much of fame in India and it is the very famous and successful product in India and the company is still working forward to bring new variants of the model. Steve Zanlunghi, Jeep Asia Pacific operations head unveiled that the new variants of the model will reach the Indian market in upcoming six months.
In case you have been a fan of the Jeep Compass and had long been waiting for a black edition that could give you a true high than there is good news for you. Kevin Flynn, MD of Fiat Chrysler Automobiles India revealed that an all-black version of the American Beast will be available across Indian dealerships soon.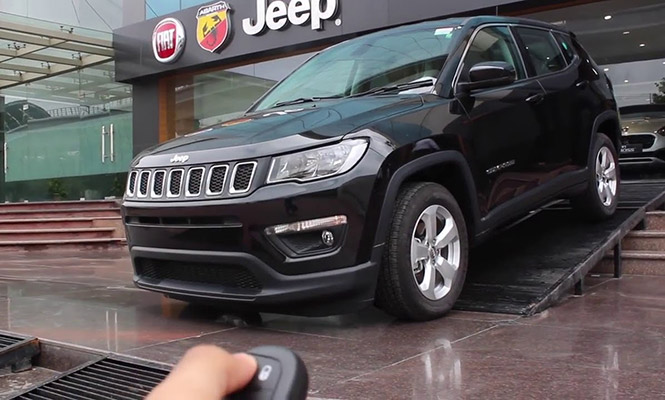 Read Also - Record Hike in the Prices of Petrol and diesel
Christened as the Compass Black Pack edition, the new variant will carry a slightly higher price tag. It could cost around Rs 40,000 to Rs 50,000 more than the regular Limited variant. In case you are lucky and the Compass Black Pack edition makes a timely debut you could join the much awaited Compass Trailhawk, a cross-country ride, on your black beast.
Read Also - Honda Cars India Announces Extensive Service Support For Its Kerala-flood
According to a new report, Jeep is planning to introduce a Black Pack variant of the Compass SUV. The new version will have a black roof, black alloy wheels, black mirrors and an all-black interior with leather seats. The Black Pack SUV is expected to have the same mechanical and engine specifications as the standard Jeep Compass. It is likely to be launched in India by the next month.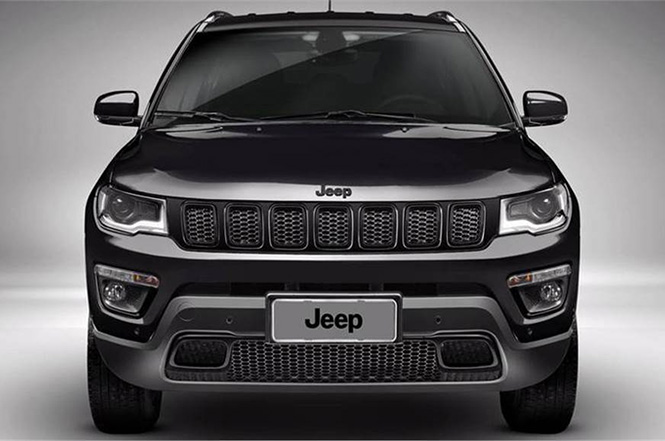 Read Also - Mahindra Marazzo Launched in Four Variants Namely, M2, M4, M6, M8
Kevin Flynn, MD of Fiat Chrysler Automobiles India, also hinted at the possible launch of a higher-spec variant of Compass, with the name 'Limited Plus'. The new trim will get a number of added specifications and equipment like a powered driver's seat, a sunroof and an 8.4-inch touch infotainment system. It is also expected to arrive by the next month.
The launch of Compass Trailhawk will, however, be delayed by the company for early 2019.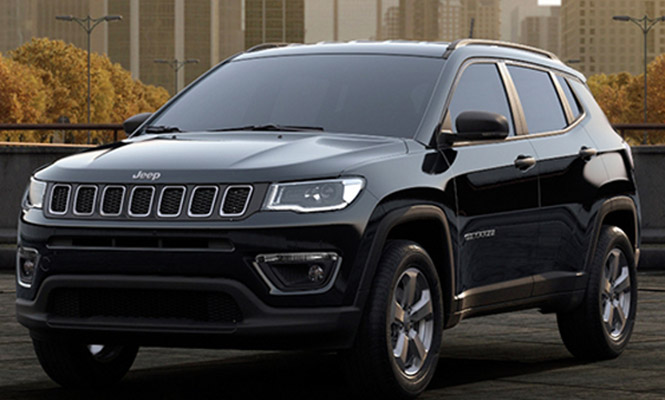 Key attraction on the Black Pack edition would be all-black wing mirrors, alloy wheels, and the roof. It may, however, be offered either as an optional package or a limited edition variant. Besides cosmetics though there would be little changes to power and features. The new variant will inherit the power numbers of the standard petrol and diesel engine options of the Jeep Compass.
Read Also - Jeep Confirms New 2020 Launch. Is The Sub Compact SUV The Iconic Renegade?
The petrol version has the 1.4-litre Multiair petrol engine churning out 160bhp of power and 250 Nm of torque. The 2.0-litre MultiJet II engine diesel variant, on the other hand, scales 170bhp of power and 350 Nm of torque. Four-wheel drive will be limited to top spec 'Limited' variant.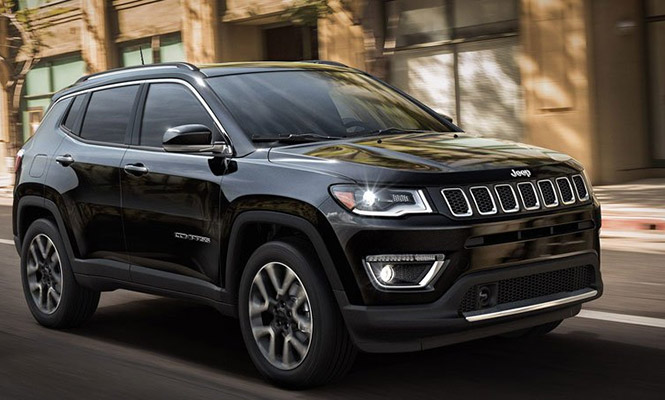 Read Also - The Great Honda Fest Commenced, Offers Paid Trip To London and Paris
However, Kevin Flynn did reveal that a new top-spec 'Limited Plus' variant would be on offer soon which will be offered with premium features like such as large 8.4-inch touchscreen infotainment system, powered driver's seat and a sunroof.