Any accident or crash on roads involves two parties one behind the wheel and other on feet (Pedestrian), the safety norms and features for occupants inside the car are already in trend, while there was no provision for the safety of the pedestrian.
But it's not going to be same as the pedestrian safety features will be mandatory soon. The Ministry of Road Transport and Highways (MoRTH) is going to imply these new safety norms and features from the next month of October.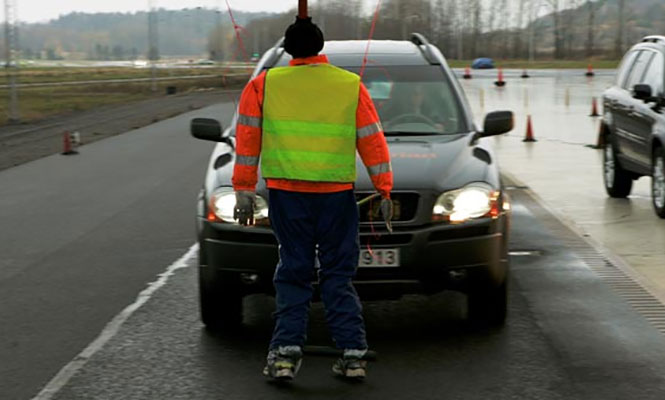 Read Also - AEB and ESC to be offered as standard across all Cars by 2022-23, Price rise expected
Lately, while launching 'Stop The Crash' initiative at Budh International Circuit (BIC) in Greater Noida, Mr Abhay Damle, Joint Secretary, MoRTH said " Advanced Safety features in all vehicles in India as vehicle safety cannot be confined to luxury vehicles only . Features like Anti Lock braking have already been mandatory in Two wheelers and by next month (October 2018) all new cars will have pedestrian safety feature including new design of the bonnet to reduce impact on pedestrians during accidents"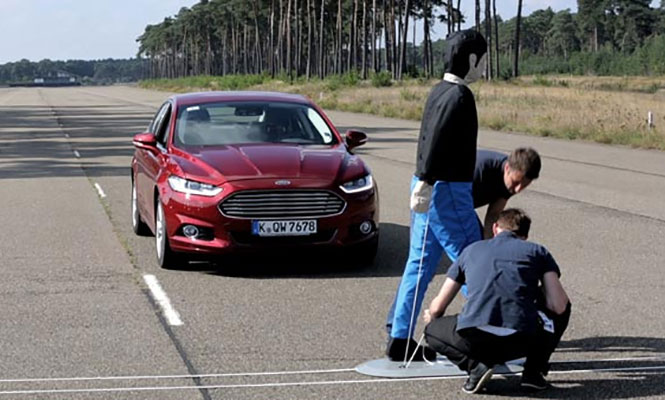 Mr Damle further added,"By the year 2022 most of our vehicle safety will be at par with global standards and some safety features may surpass United States safety standards even. But real challenge is bringing in maximum safety at affordable cost so that cost of vehicles does not go up steeply."
Read Also - Mahindra Rexton Flagship XUV700 SUV Set To Arrive on 9th October
"'Stop The Crash' initiative was launched at Budh International Circuit (BIC) in Greater Noida, India's only F1 track accompanied with live demonstrations of advanced crash avoidance technologies that are capable of preventing many types of vehicle collision before they happen. The demonstrations included showcase of how much safer cars or Two-wheelers can get with the likes of Electronic Stability Control (ESC) and Autonomous Emergency Braking (AEB) and Anti Lock Brakes (ABS) for Two Wheelers " said Mr. David Ward, Secretary General of Global NCAP and Chairman of the 'Stop the Crash' Partnership at launch of the initiative in India.An initiative named Stop The Crash has been launched in India by Global NCAP. it is meant for assuring safety for the driver by preventing a crash from happening. In this initiative, a number of stakeholders campaigning for making these road safety technologies available across the world.