Peugeot, the subsidiary of Indian automotive manufacturer-Mahindra has globally promised to come up with an electric scooter model every year and owing to such promise it launched e-Ludix last year. It is anticipated that e-Ludix will go on sale sometime in 2019. As an e-scooter, Ludix will enjoy a long-term presence thanks to its eco-friendly mission.
Peugeot's e-Ludix also comes with a 50cc engine globally and what this means is that the bike would be ideal choice for 14-year old and above teens in majority of the parts in Europe. This even makes e-Ludix an interesting production choice for company in India seeing the environmental safety commitment among the Indian millennial generation. To spice up things a bit more, young teens in India have slender choices when it comes to mobility options, so e-Ludix can be an option that is worth considering by the company for an India launch.
Read More: Okinawa i- Praise Electric Scooter Launched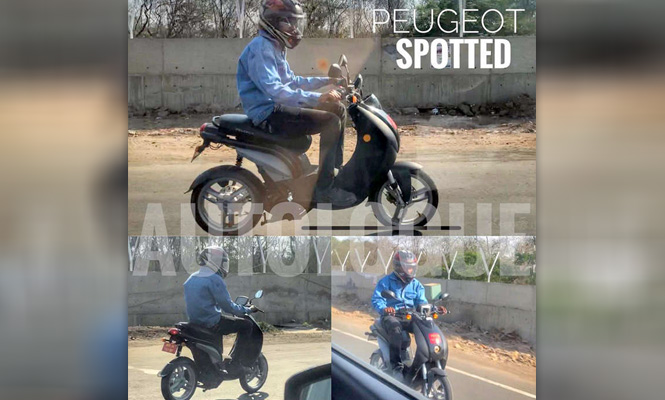 In reference to e-Ludix India launch, things can be easier for Peugeot in the forthcoming future as the Indian government is planning to amend the Central Motor Vehicle Rules 1989. Category L1 (motorcycle), which require each driving individual to have a learning license while driving a 50cc engine powered motor vehicle or above. After the amendment, those teens aged between 16 to 18 would be allowed to ride the e-scooters too. Although, the permitted scooter would be required to have a maximum of 4kW power motor.
Read Aslo: Lambretta Electric Scooter to Debut Globally at the Auto Expo 2020
This certainly puts Peugeot-Ludix in the centre spot as this 84 kg e-scooter features a last-gen Bosch electric motor that delivers a maximum of 3kw. The Bosch lithium-ion battery that weighs around 9 kg is also is removable and easy to transport, and takes a maximum of 3 hours to get fully charged. The e-scooter also gives a ride range of 50 km. The launch of e-Ludix e-scooter in India can certainly enlighten the Indian auto sector, which is slowly moving towards a 2030 all-electric goal. The launch of e-Ludix will certainly give a better e-scooter option to 16 to 18-year-old millennials in India. However, the e-scooters in India would also be required to stay under the maximum speed limit of 70 kmph. If we talk about the existing e-scooters in India, then Mahindra's GenZe is one of them which get its power from a removable and lockable 1.6 kWh lithium-ion battery. Battery straps and strap adapters are also available in GenZe e-scooter for easy transportation and ease of charging.