Earlier in 2015 Renault came with its Renault Kwid and attracted customers with its SUV like looks and a touchscreen infotainment system that was rarest of rare in those days. The Model became a super hit and was amongst the most liked models of that period. The main reason behind the popularity of Renault Kwid at that time was that the same infotainment system was available in the more expensive cars of the same brand as the Renault Duster and the Captur. Later, other manufacturers stood strong and gave strong competition by offering better-featured infotainment systems. Features like Android Auto and Apple CarPlay compatibility came into being.
Renault has always been known to offer something extra and rarely special to its customers and is again evident from its recent launch of the updated hatchback, the Renault Kwid.
The updated Features
The updated Renault Kwid includes a reverse camera, an upgraded infotainment system along with the addition of Apple CarPlay and Android Auto facility; though the engine of the car remains the same. This updation in the car would give a very strong competition to the other cars in the lane and also to the recently launched 2019 Maruti Suzuki Wagon R.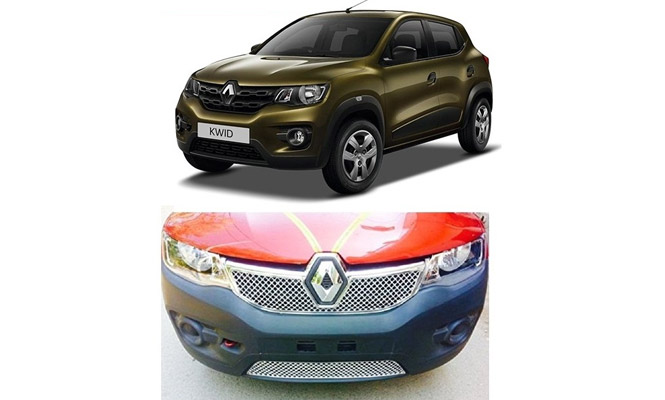 The news is that, as per the upcoming government laws, all the variants of the Kwid would be coming with standard ABS and rear parking sensors. So, there is a wide range of addition done to the Renault Kwid viz. Along with the inclusion of a reverse camera, a standard ABS and rear parking sensors the new updated Renault Kwid will be coming with Apple CarPlay and Android Auto which is an advancement to the prevailing infotainment system. These features would indeed create options for the customers and would give competition to the recently launched Maruti Suzuki Wagon R which is featured with Maruti's new SmartPlay Studio system.
Read More:- Renault Kwid EV Seen Testing in China
As per sources, Renault is expected to update all of its models with not only standard ABS which would be mandatory in the coming days but, also Apple CarPlay and Android Auto feature soon.
However, the engine of the models remains the same as 800cc and 1.0-litre petrol engine option.