At the 2018 Paris Motor Show, the Kwid Electric K-ZE concept was displayed by the Renault. The concept variant has become Renault Kwid EV which was spied testing in China. Before launching in India, the Kwid EV will first be launched in China.
The car is disguised due to which it hides the changes made in it. There will be a slight difference in the looks between the Kwid EV and the regular variants which are hidden before the disguise. From the K-ZE concept which was displayed at the 2018 Paris Motor Show, the new EV will be inspired.
The design of the Kwid EV will sport a glossy headlamp with LED lamps for lower power consumption instead of the halogen bulbs, upgraded bumpers and contrary set of alloy wheels. To make the Kwid EV look cool, Renault might also put a blue highlight.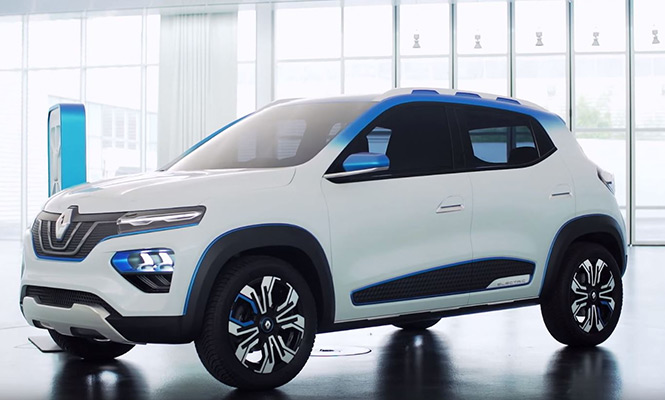 Read Also:- 2019 Renault Duster: What To Expect
On a full charge, the Kwid K-ZE concept had a range of 250km while the production EV might have a range of only 200km on a full charge. The high-spec trim of Renault Kwid has a touchscreen infotainment system and the cabin is also upgraded. While the regular variant will have a small instrument cluster.
The cabin is upgraded but not many things are changed. To develop the vehicle, the Renault is working with its Chinese partner namely Dongfeng under the necessary government rule but the clear details are not yet available. The platform is same as of the Indian Kwid which will be no problem in bringing the EV in the Indian market.
If we see the Indian market in terms of electric vehicle, it has not grown much due to which Renault will launch the car after a few years. China is the biggest market of the EVs in the worlds and one must not be surprised about the manufacturing of EVs in the market.