The awareness-drive and campaign for more stringent car safety norms in India have forced Automakers to stand up and take notice of the below-par safety features across their entire line up of offerings. The latest addition to this is the Renault Lodgy which has been reportedly rated 'ZERO Stars' in the Global NCAP crash test results. Reportedly, India bred Tata Nexon and Maruti Vitara Brezza have been rated 4-star on the same NCAP crash tests.The Lady's dodgy crash test performance is a wake up call for other Made in India car's to upgrade to global safety standards at the earliest as the Government has also hinted towards a iron hand treatment against negligence of this sort.
Renault has had a tough last few months with its Kwid also failing miserable during the August NCAP crash test. With sales of the Renault Lodgy already dwindling, the NCAP test result could be the last nail in the coffin as far as the MPVs future on Indian Roads is concerned. Here are a few points that went against Renault India:
Bad Quality Front Airbags.
Unstable Structure.
Easily deformable.
Weak Front Fascia.
In terms of child occupant safety, the Lodgy managed to get 2 star rating but this is also below acceptable ratings. The absence of ISOFIX anchorages was one major reason for the lower ratings. Reportedly, ISOFIX is important to ensure child safety from collision with front driver seat during collision or sudden braking. Also the child has to be Secured by adult seatbelts which went against the acceptable safety norms.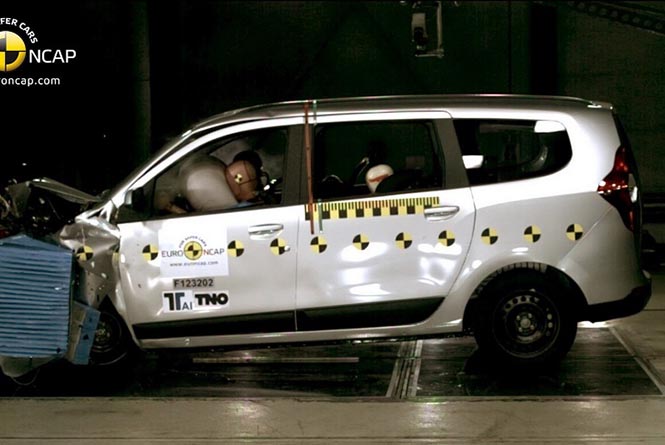 Also Read: Ford Freestyle line-up gets dearer by Rs 9,000 to Rs 19000
Amidst these turbulent times for Renault, one should not be surprised if the Renault Lodgy is retired sooner than later from the Indian Roads. Ones the new stringent regulations come into effect, we could witness more sub-par vehicles being retired.