The writer of "The Motorcycle Diaries" who filled his book with his passionate continental ridings and generous writing skills, Che Guevara, has now become an inspiration for custom-makers. After giving a best-selling book defining his continental motorcycle journey, he now left a list of admirers and eulogists behind him. One of his devotees has recently come-up with a customized 1978 model of 350cc Royal Enfield. Sharing his idea with Bimal Menon, an industrial designer, operator and founder of Emperor Motorcycles; both have come-up with "Retro-Naut", a Che Guevara inspired cruiser motorcycle.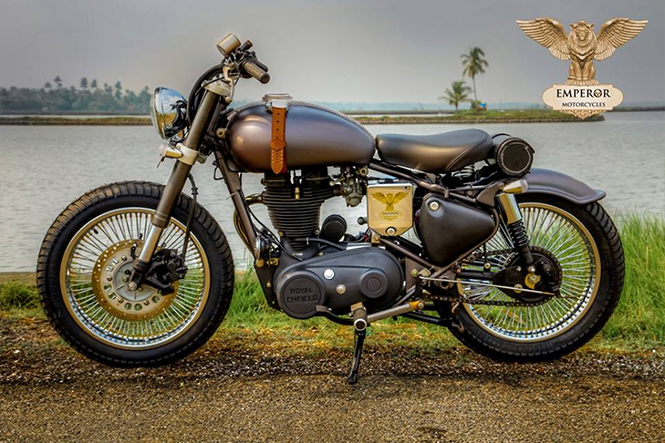 Mr. Menon had to work very hard in order to meet client's needs, as he has to customize the model along with retaining the actual and original cruiser look. The customized wide fuel tank and rear tyre hugger are dipped in metallic dark grey color. Fat tyres, wire-spoke wheels and solo riding experience are some of the things fulfilling the client's requirements. Loaded with all these retro-styled components, it is named as "Retro-Naut", which suits its acquired style as well.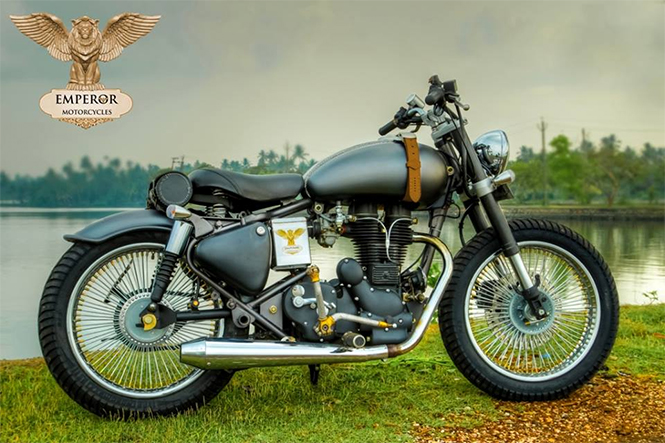 Inspired by legendary Argentine, Che Guevara, the Retro-Naut has acquired steel mesh kickstart, gear and brake pedals, designed similar to heat shields on rifles and brass from bullet shells. The block tread pattern acquired by dual purpose tyres is to remind the off-road life of Che Guevara. The eye-catching part covers speedometer placed over the fuel tank and complimented by a loop of leather belts both sides, wrapping around the tank. And, instead of using Matte Black color suggested by client, Mr. Menon has make use of metallic dark grey color.
See Also:- Royal Enfield Continental GT Black Edition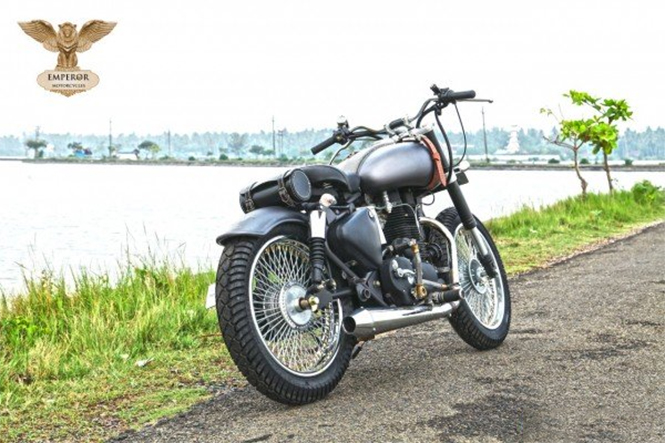 Mr. Menon saying about Retro-Naut, "Honestly speaking, it is literally impossible to point at one element as the inspiration source. I don't restrict myself to any particular style. I want to explore the possibilities. Custom bikes are in a sense a piece of art. It is like a sculpture, painting or music. The finished bikes shouldn't be just a pile of metal. It should be artistic. It should generate thoughts in the minds of the beholder."