With the super exotic and appealing nameplate, 'Portofino' is here suggesting sprawling villas, sun-soaked beaches, little cafes, beauties of the village Portofino, Italian Riviera. Resembling the name it is true convertible beauty from the Ferrari.
The outlandish evident like a short stubby back, a twisted greenhouse, long swooping bonnet, front engine, retractable hard top and rear wheel drive makes the Portofino appear extremely meaningful in sense of the true beauty of the world. No doubt, you will fall in love with this charismatic and beautiful ideal sportscar of the Ferrari.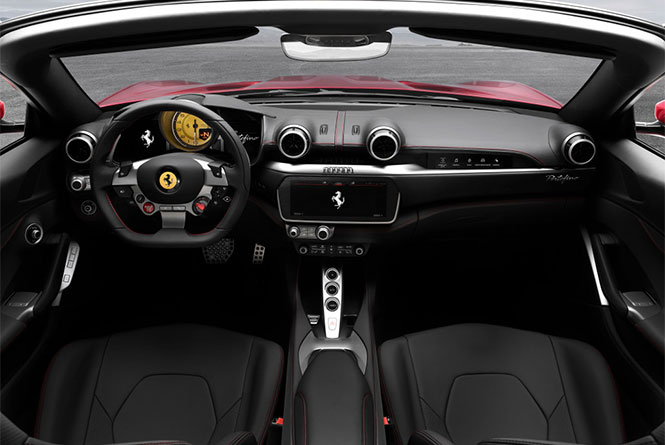 With green face, vents on the bumpers, little slits, and cuts, a set of vents on the front fender, roof up, swooping rear fenders, proportioned rear end, and the accentuated front, the all detailing have its own meaning in sense of performance and add-on beauty.
Read Also: The All New Maruti Suzuki Wagon R slated for a Diwali Debut
Portofino has a cabriolet to drag the hard top down with a button. Alongside, it completes the boot lid raising and roof folding into two pieces to perfectly fit into the boot successfully.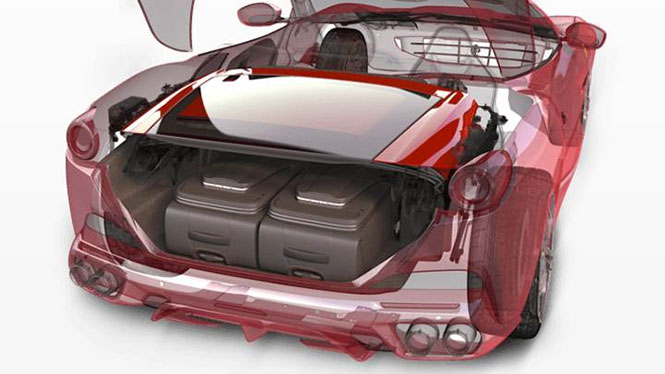 This supercar is powered by a 3.9-litre, a twin-turbocharged V8 engine with two turbos bolted on in order to provide additional punch, however it looks like a naturally aspirated engine. No turbo lag and instant power delivery are true to the model. The engine of Portofino is able to deliver a 592 hp/760 Nm on the smooth way. On roads, it is smooth and not like loud supercars. However, with the 'sport' mode, you get a louder and crackles for which sportscar famous for. It can touch 100 kmph in just 3.5 seconds without breaking a sweat.
Check Also This News: Mahindra, Hyundai Grows While Ford, Honda Down In April Sales Report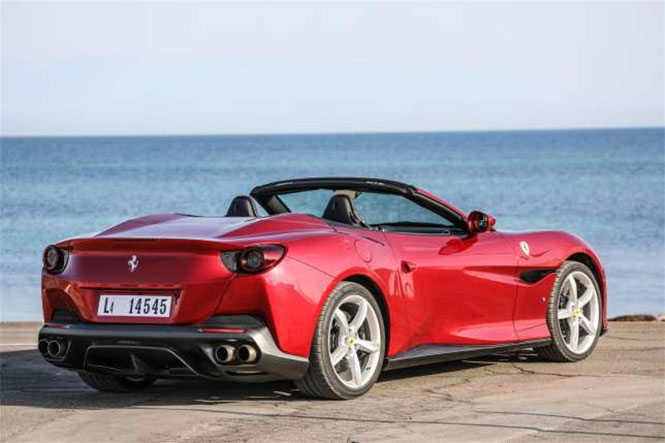 Interior here gets carbon fiber on the central tunnel and dashboard, 10.25-inch high definition touch screen, black leather seat with red stitching, centrally mounted tachometer, an instrument console, headlamp switch and two smaller screens. Amazingly, you get infinite options to choose from colors, interior materials, and trims. If you are not satisfied yet, go with customization option with an extra cost of the Ferrari.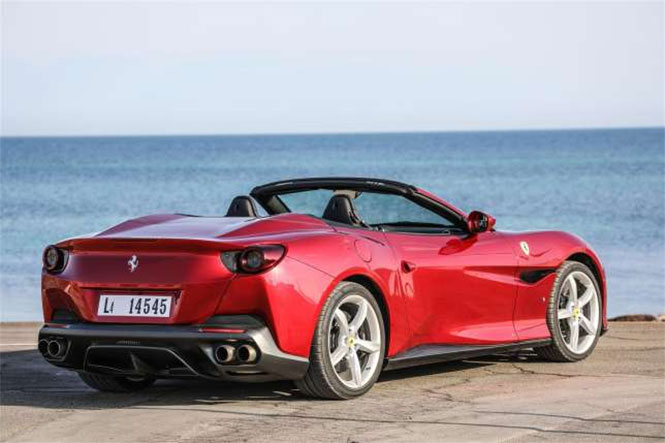 Although, it is not a loudest supercar and fastest it will certainly feel good with beautiful supercar while driving every day. The roof mechanism would be revised to tackle dust and real-life experiences but with open and close at 35 kmph is a good option to consider. Overall, it is very beautiful considering all the ranges in the entry-level vehicle of Ferrari line-up. We expect the Portofino to launch in India later this year at Rs. 3 Crore.