Samsung India has brought up a new Galaxy J3 smartphone with an app S bike mode, which is a technology meant for end up the distraction from the Incoming calls and increasing Indian riders safety while riding. The all new Galaxy J3 is powered by 1.5 GHz quad-core processor and runs on 1.5GB RAM and features 8mp primary and 5mp secondary camera. The smartphone has been priced INR 8,990 and exclusively available only on Snapdeal.com.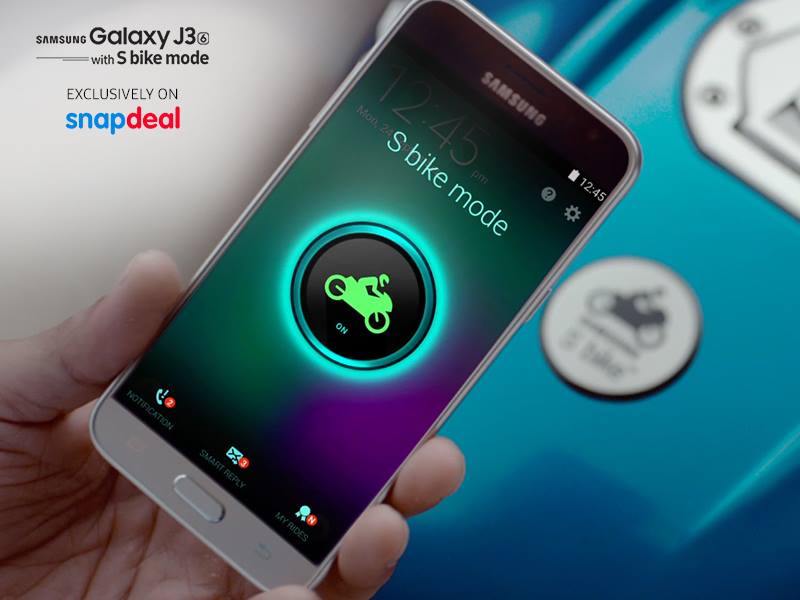 See Also: Smart Windshield Concept Developed Under Yamaha and Samsung Joint-Venture
The feature works with the help of an an NFC (Near Field Communication) tag that needs to be affixed on to the instrument cluster, helmet or can on the fuel tank, but must be not far in distance from the Galaxy J3 smartphone. To activate or deactivate the S bike mode rider required to tap the device on to the affix tag or can do the same from the quick panel on the phone just before the beginning of the ride.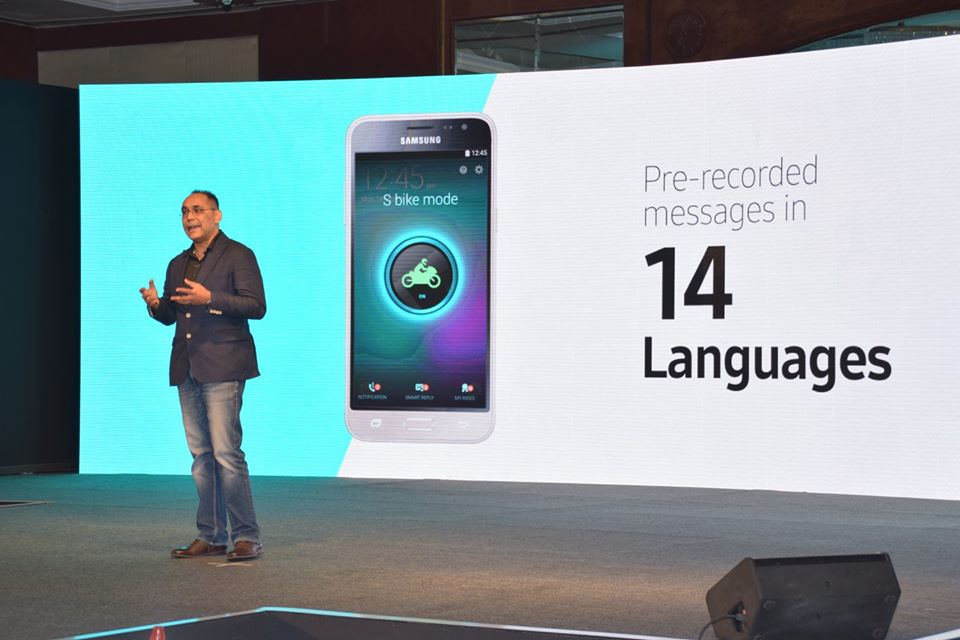 The activated S bike mode diverts all the callers to an automatic answering machine which notified the callers that rider is currently riding and can't take the calls, without distracting the rider from any notification. If any caller want to make urgent conversation, the caller have need to to press '1' and the rider will be get notification of the incoming call. To make riding safer, the motion lock feature will allows the rider to attend a call after the rider has stopped riding. It completely supports no riding no talking quote.
Read More: Samsung Galaxy J3 (6) Smartphone Supporting S Bike Mode Launched
The S bike mode also featured with intuitive user interface that views call logs and can automatically send SMS via its smart reply feature to the selected contacts by calculated the time on the basis of trip and destination entered when the rider will reach the destination and be able to take the call. It also displays the dashboard with data like time and travelled distance.
Mr. Asim Warsi, senior VP- Samsung India Electronics said that the S bike mode feature will be available on all 4G-enabled Galaxy J series devices soon. And further quoted, "While studying consumers' phone-usage behaviour, we realised that incoming calls are a major distraction to bikers. Now, we have something that will benefit millions of two-wheeler users and promote responsible riding." Developed at Indian R&D centre, S bike mode tech can also be used in car riding in the near future.