The most affordable trim of the lineup of Czech car manufacturer sedan- 2019 Superb Corporate Edition has been launched in India and will cost Rs 23.99 lakh. It will be given only to the customers who already own a Skoda. The Skoda Superb Corporate Edition was launched in August 2018 with the price sticker of Rs 23.49 lakh which was of the Candy White paint shade. But the 2019 model will also come with the Magnetic Brown external finish.
In the Superb range, the 2019 Corporate Edition is the new base trim as per the prices. In the 2019 Superb Corporate Edition, the standard kit is same. The interior contains an 8.0-inch floating touchscreen system that supports Apple CarPlay, MirrorLink, and Android Auto. The music, radio and navigation can be controlled by an app which is featured in this trim. For the occupant's convenience, the company featured the interior with a cooled glove box and three-zone climate control along with a humidity sensor which decreases windscreen fogging.
Read Also:- Volkswagen To Pay More Than 171 Crore As Penalty in India: Check out Why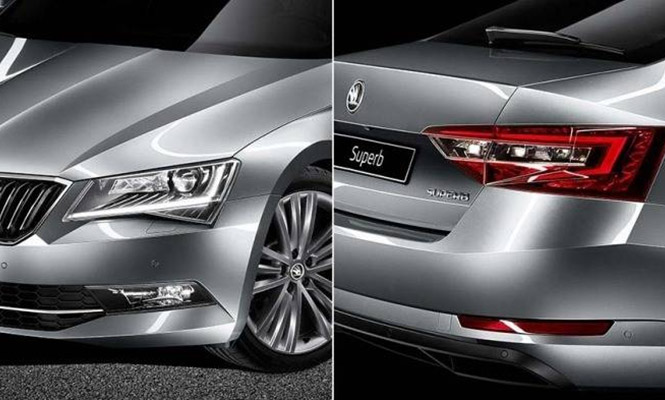 The 2019 Superb Corporate Edition is powered by a 1.8-litre, four-cylinder turbo-petrol powertrain which gives out 180hp and 320Nm of torque and is coupled with a 6-speed manual gearbox. Most probably, the car manufacturer can also offer automatic gearbox in this trim after sometime in 2019.

The safety types of equipment contain ABS, eight airbags, and an electronic safety control (ESC).
Read Also:- India's Vehicle Production Grows By 14.56% In 2018
In the Superb range, the Laurin & Klement (L&K) trim and the Style trim are present in the country. The Style Trim is powered by a 1.8-litre petrol powertrain which produces 180hp of power and is coupled with optional 6-speed manual or 7-speed dual-clutch automatic (with which the powertrain produces 70Nm less torque) gearbox, and is also powered by a 2.0-litre diesel powertrain which produces 177hp of power and is coupled with a 6-speed automatic dual-clutch transmission. The higher-specification Laurin & Klement (L&K) trim has the same powertrain as of the Style trim coupled with only automatic transmission.
The Superb competes with the rivals- the Honda Accord Hybrid (Rs 43.21 lakh*), Volkswagen's Passat (Rs 25.99-33.20 lakh), and the upcoming next-gen Toyota Camry Hybrid.
Given below is the table which shows the entire price list for lineup sedan of Skoda-
Skoda Superb variant-wise prices (ex-showroom, India)
| Variant | Price (ex-showroom, India) |
| --- | --- |
| Superb Corporate Edition 1.8 TSI MT (Petrol) | Rs 23.99 lakh |
| Superb Style 1.8 TSI MT (Petrol) | Rs 25.99 lakh |
| Superb Style 1.8 TSI AT (Petrol) | Rs 27.79 lakh |
| Superb Laurin & Klement 1.8 TSI AT (Petrol) | Rs 30.99 lakh |
| Superb Style 2.0 TDI AT (Diesel) | Rs 30.29 lakh |
| Superb Laurin & Klement 2.0 TDI AT (Diesel) | Rs 33.49 lakh |