With the launch of three special-editions such as City sedan, WR-V compact crossover, Amaze compact sedan, of the Honda, made happy to its lovers. All three hold some badge of uniqueness like the special-edition of Honda City with a '20th Anniversary Edition' emblem, the WR-V with 'Edge Edition' monikers and the Amaze with 'Pride Edition'.
Honda Amaze
The new Amaze compact Sedan takes door protectors on the exterior side. With the addition of extremely new features at the interior side, it has created mesmerizing value to the current model. It takes the DIGIPAD infotainment system from a comrade, the Honda City and an addition of it adds fullness concerning 7.0-inch touchscreen system along with navigation featuring. The car also adds 'Pride Edition' marked on leather seat covers, a new steering wheel cover, rear parking sensors, and a front centre armrest.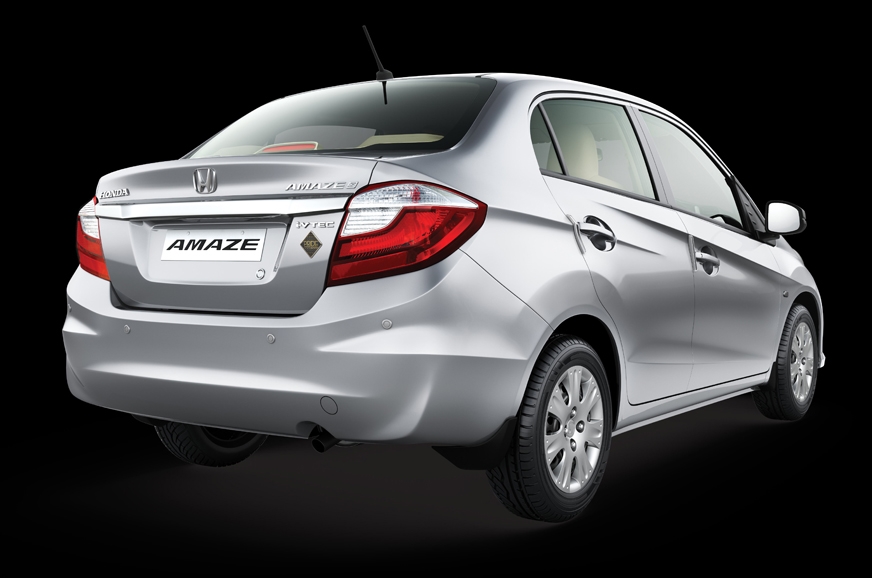 The 'Pride Edition' is basically taken the support of the Amaze S(O) variant. The petrol variant of the car is priced at Rs. 6.30 lakh whereas the diesel variant is priced at Rs. 7.83 lakh.
Read Also: Lamborghini Urus Launched In Country With A Price Tag Of Rs. 3 Crore
Honda City
This is the edition celebrating the City's 20th Anniversary and acquiring chrome finishing in the centre of the front bumper, on the side, boot lid, and on the lower edge of the doors. With the launch of this edition, the company is providing special discounts to its customers by offering a month free subscription via using its Connect app. This Honda City model is basically built keeping the top-spec ZX variant in mind. The petrol-CVT variant of the car is priced at Rs. 13.75 lakh whereas the diesel variant is priced at Rs. 13.82 Lakh.
Honda WR-V
The first time, the car was launched in 2017 and was Honda's first compact crossover in India. A few months back, the car has gained another achievement by becoming the bestseller of for the company. The feature bucket consists, rear parking sensors, the Honda Connect app with a month free subscription, a rear camera with a display, and 16-inch alloy wheels.
The base Honda WRV i-VTEC S variant of the WR-V Edge Edition is priced at Rs. 8.01 lakh whereas the diesel variant is priced at Rs. 9.05 lakh.