Suzuki GZ150, a lightweight cruiser motorcycle is expected to hit the Indian dealerships in coming future, as reported from BikeAdvice. And the surfaced information is on the basis of a statement made by dealer. Altogether, the dealer also mentioned estimated launch period for the motorcycle around 60-90 days. In Fact, the company engineers told dealer to stay prepare for the new motorcycle and the recent examination on the GZ150 for India by Motul also consolidate Suzuki GZ150 India launch in near future. As for now, the Suzuki GZ150 is available to purchase only in Vietnam and Colombia.
Beneath the fuel tank, the motorcycle uses a 150cc, single cylinder fuel injected engine in connection with the a 5-speed gearbox transmission. If bike maker shares Gixxer drivetrain with this forthcoming, and the fuel injection got replaced with the carburetor one, it will help to keep the price of bike in check.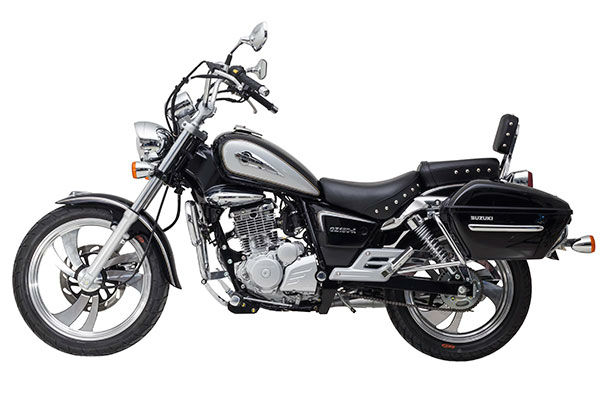 With a seat height of 710mm, the performance focused cruiser marks 137kg (dry) on weighing scale.
If the featurings of the GZ150 are considered, it comes with the conventional front forks and single front disc brake which can easily be shared from other Suzuki models in the Indian lineup. While, the fitments such as twin shocks and a different set of fuel tank, seats, exhaust and alloy wheels will push its localization period.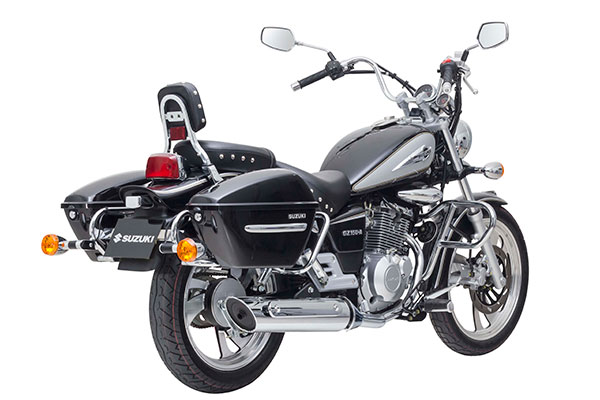 Recommnded: Honda CBR250R Still Underworks, Expected to Re-Launch Soon
At the pricing front, the Suzuki GZ150 is on sale at 41,99,000 Peso (INR 89,000 approx) in Columbia. Comparatively, lower than the price of Suzuki Gixxer which is priced at 43,99,000 Peso (INR 93,000). There, both the models on sale are fuel injected, chances are Suzuki would introduce the GZ150 with carburetor at something around INR 90,000 in India.