Suzuki's new offering, the Jimny, is riding high on popularity charts. The budget offering from the Japanese Automaker has sold out all its 1,200 cars allocated for the UK in 2019. The company is also considering no further orders. Reportedly, if you are in the UK and want to book the new Jimny, your request for pre-booking will be considered as an 'expressions of interest'. Further, Suzuki is currently not accepting any pre-booking amounts or deposits.
The Suzuki Jimny is rolled out from Suzuki's Kosai factory in Japan for the local and global audience. The bottleneck in supply is primarily aggregated following higher demands in the Japanese market for the off-roader. Market analysts attribute this strong demand to the Kei car rule in Japan. As per the rule, the new Jimny attracts lower taxes which indigenous customers do not want to miss out on.
Read Also:- Check Out When Maruti Suzuki to Stop Production of BS-IV Vehicles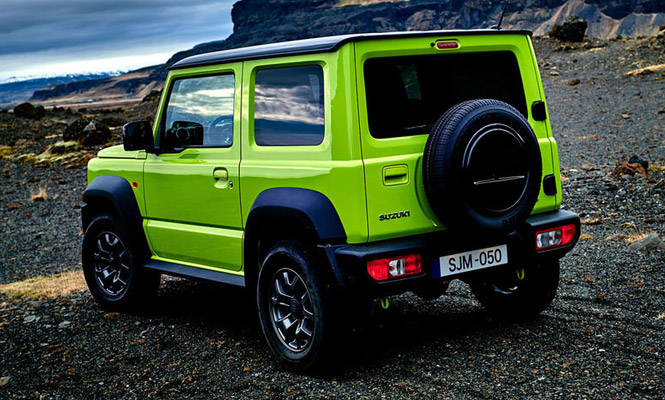 The Euro-CO2 Wall
Climate change is now a global priority and initial repercussions will be felt by the Automobile Industry. The emission norms are stringent than ever and this will make Suzuki Jimny's entry in European Market a distant dream for now. Especially considering the fact that Suzuki itself is refraining from regulating its average CO2 levels. A dealer confirms that any number of Jimmy's on European Roads will increase the brand's average CO2 levels. And if this happens, then Suzuki must be prepared to pay hefty fines to European Authorities.
Read Also:- Jeep to introduce Next-gen Renegade in India in 2022
The Brexit Relief
Though Suzuki may be tied down on European roads, the road might get less bumpy if UK stamps its divorce from the European Union and chooses not to comply with the EU's stand on CO2 Emissions. A Brexit would mean higher UK allocations. The UK allocation for Suzuki cars may be increased to 2,000 for 2020. Even in such a scenario, the Japanese automaker will not offer UK Bound Jimny with a much healthier Boosterjet 1.0-litre turbo engine or the Baleno's mild-hybrid system (SHVS).
Indian roads, however, are not on Jimny's roadmap for now. For the Indian audience, the Japanese Automakers lineup of offerings includes the much awaited all-new Maruti Suzuki Wagon R which is slated for a 2019 release. An all-electric variant of the Tallboy may be offered sometime later in the year.