Tata Motors's new production model H5X SUV has been provided with the market name which is Harrier. The company is expected to notify regarding the new name officially by later next week.
The existing Toyota mid-size SUV is already provided with this name, Harrier in a global market. Although, the same will not create a problem in India as the Toyota Harrier is available in Malaysia and Japan markets and not in India.
Few months ago, Interior specifications of the Tata H5X is out for the very first time. The concept of the Tata H5X was revealed at the Auto Expo on February 7, 2018. It is speculated to be in the market for customers in the starting of 2019.
From the images, the centre console was only partially visible due to camouflaged covering. It seems that the car takes a Nexon like floating touchscreen in relation to aircon controls and AC vents downside to it. The design of steering wheel seems to be the same as the existing in all new Tata products.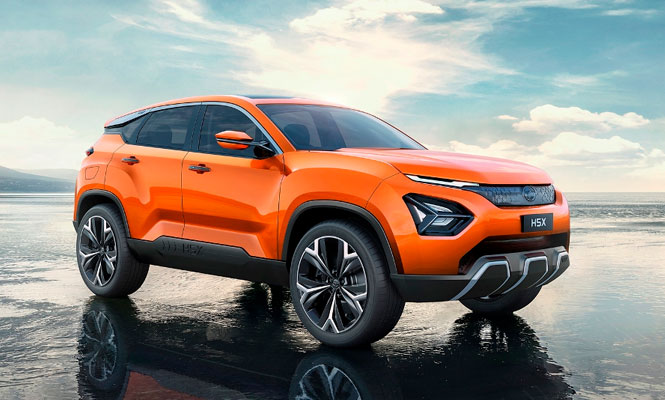 As revealed from the gear lever marking, it comes mated to a 6-speed manual transmission. Further, the images show front and rear seats colored in a brown scheme. The car seems to have 5-seats. The metal door frames show regarding the white finish of the car.
There are only a few images about exterior specs as compared to the interior one. The covering of heavy camouflage is able to hide the exterior arrangement and reveals only the overall silhouette of the SUV.
Read also: 2018 Volvo V60 Launched In Sweden With Full Specs
The new Tata H5X is designed based on the Impact Design 2.0 philosophy. Pratap Bose, Head of Design, Tata Motors mentioned that approximately 80-85% of the concept will be seen at the time of production. This SUV utilizes a revised model of the Land Rover Discovery Sports platform. The Tata H5X is powered by a Fiat–2.0 L Multijet II diesel engine, as mentioned in various states of tune.