On October 26, 2018, Tata Motors will launch Tiago JTP and the Tigor JTP. The Tata Tiago JTP and the Tigor JTP will contain the same 1.2-litre, three-cylinder turbo-petrol engine which is found in Nexon compact SUV, with tweaks to the intake and exhaust systems for improved performance.
The improvements in the Tiago JTP and the Togor JTP will see the turbo-petrol engine giving out more power and torque than it does in the Nexon, figures which are fixed at 110hp and 170Nm.
Read Also - Jaguar to bring XJ Electric by 2020, might go all-electric by 2027
The engine is coupled with a 5-speed manual (unlike the 6-speed unit found in the Nexon) transmission. To improve acceleration, the transmission will have optimized gear ratios. Besides the more potent powertrain, the cars will also sport a reworked, sportier suspension setup that will see ground clearance lowered, along with various cosmetic changes such as a larger air intake in the front bumper, exaggerated housings for the red accents, fog lamps all around and air vents in the fenders and bonnet. There will also be new-design 15-inch alloy wheels.
Read Also - Check Out: Audi Comes With Make the Best of Winter Campaign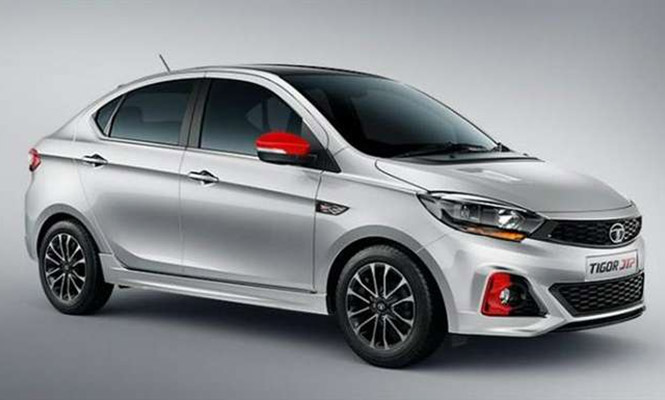 Read Also - Heavy Discounts On Cars This Auspicious Diwali Season
The internal structure of the new cars will feature red accents and aluminum pedals on the black dashboard, leather seats, and a leather-wrapped steering to highlight the sporty theme. Tata will also equip the models with the 5.0-inch touchscreen infotainment system offered on the Tiago NRG cross-hatch.
Both cars are expected to be priced Rs 1 lakh additional over the standard version when it will arrive in the showroom.