Currently, Maruti Suzuki holds the pole position when it comes to the top-selling car manufacturers in the Indian market. This prolific carmaker has also registered seven of its cars into the top ten lightest cars in India that are on sale right now. Among the top ten lightweight cars in India, 7 of the cars belongs to Maruti, 2 to Datsun, and 1 has a brand tag of Renault.
The reason for Maruti's extreme dominance in the lightest car segment in India is their sheer ability to provide cars that deliver best-in-class mileage. The tagline of 'Kitna deti hai' has also been long associated or used for Maruti cars in India. This has led to the massive popularity of Maruti brand cars among the price-sensitive Indian masses. The low kerb weight and high fuel efficiency are predominantly the two driving forces for the mass admiration of Maruti cars in India.
Here is a list of top ten lightest cars in India that are currently on sale.
1. Datsun Redi Go (670 kgs)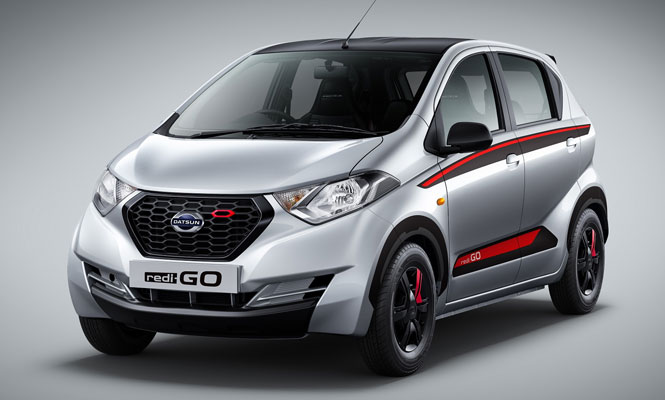 Datsun Redi Go holds the status of the lightest car that is currently on sale in the Indian market. It has been able to adhere to the current car safety norms in the Indian automotive sector. Datsun Redi Go house 0.8 litre and 1.0-litre engine where the later have the capacity to give power up to 101.5 hp/tonne. The power to weight ratio in this hatchback is observed to be around 80.6 hp/tonne.
2. Maruti Alto 800 (695 kgs)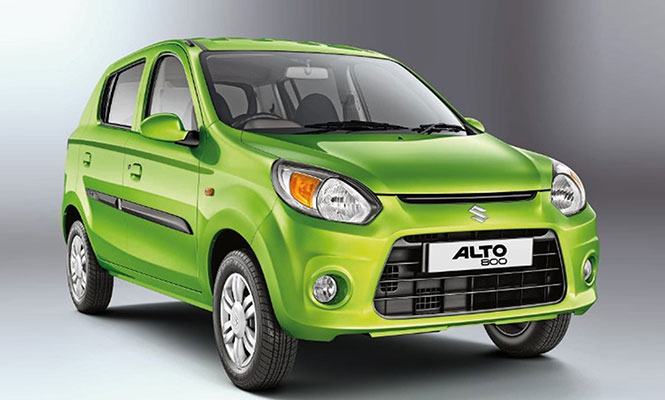 Maruti Suzuki Alto has been criticized by many safety experts in the auto industry recently for receiving a zero rating in the Global NCAP crash test. However, the carmaker has confirmed to phase out the current hatchback with a new gen model. As far as the new-gen Maruti Suzuki Alto 800 is concerned it is expected to be even more lighter than the current variant.
3. Renault Kwid (699 kgs)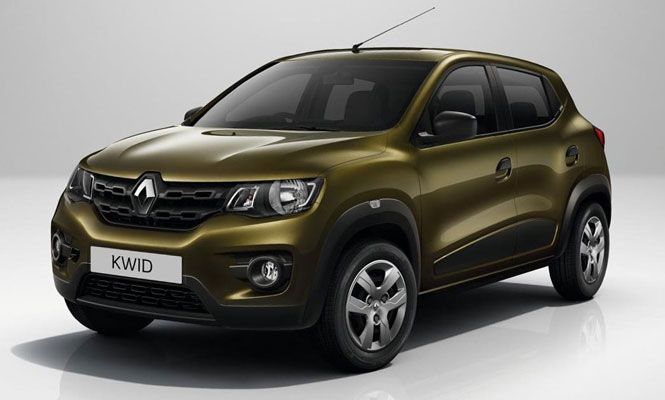 Renault Kwid has been able to claim the third spot in the lightest selling cars in India. Renault Kwid was also deemed to be one of the most fuel-efficient cars earlier with an ARAI rating of 25.17 kmpl. The low curb weight in Kwid also helps it to avoid any loss of torsional rigidity. The 1-litre engine variant of the car can easily accelerate from 0 to 100 kmph in 13.85 seconds while the 0.8-litre engine variant takes approx 18 seconds to achieve the same speed.
Read Also:- Report on January 2019 Car Sales India: Sales Down Across All Brands
4. Maruti Alto K10 (740 kgs)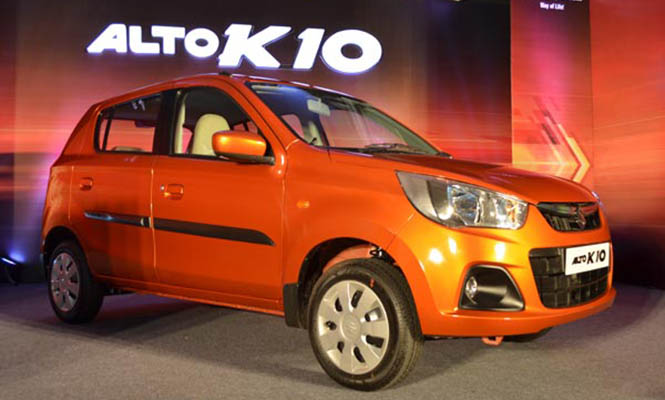 On number 4, we again have a Maruti brand car that is Alto K10. Allegedly, it is expected to be replaced with a new model as the current car model is unable to meet the upcoming safety norms that are set by the Indian government. The car weighs just below 750 kgs in terms of kerb weight, which allow it to claim the fourth spot in the top ten lightest selling Indian cars. When it comes to the performance, Maruti Alto K10 houses a 1.0-litre engine that offers 68 hp peak power and can easily touch the 100 kmph mark in 15.87 seconds. As per the ARAI rating, this hatchback from Maruti has a fuel efficiency of 24.07 kmpl, which is also among the highest in India.
5. Maruti Omni (785 kgs)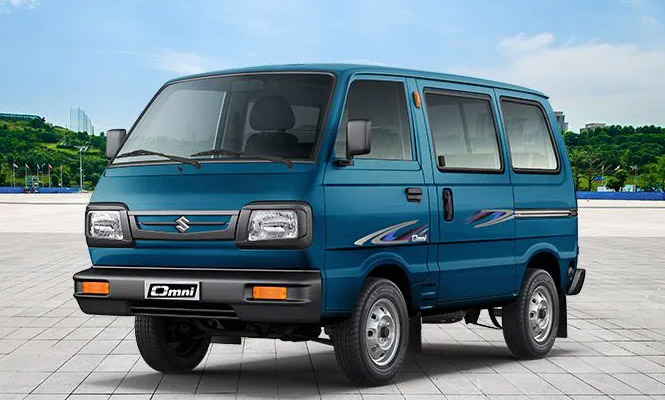 Being the only MUV in the list, Maruti Omni has still got enough credits to claim the 5th sport in the lightest selling cars in India. Maruti Omni comes with 5, 7 and 8 seat options and weighs around 785 to 800 kgs. However, it is rumoured that this MUV from Maruti might not be able to hold its current form in near future and is expected to be discontinued from Maruti owing to the upcoming automobile safety regulations in India that will be effective from October 2020. Maruti Omni currently comes up with a 3-cylinder petrol engine that can give 35 hp power along with 59 Nm whereas the power to weight ratio stands around 43.8-44.6kp/tonne.
6. Maruti WagonR (805 kgs)
The masses favourite, new-gen Maruti Wagon-R has been launched last month in India. The new Wagon-R is 65 kgs lighter than its predecessor, which is discontinued now. However, the Wagon-R 2019 uplift comes up with only petrol option. It is expected that Maruti will launch the dual option LPG and CNG variant in the upcoming few months.
7. Maruti Celerio (815 kgs)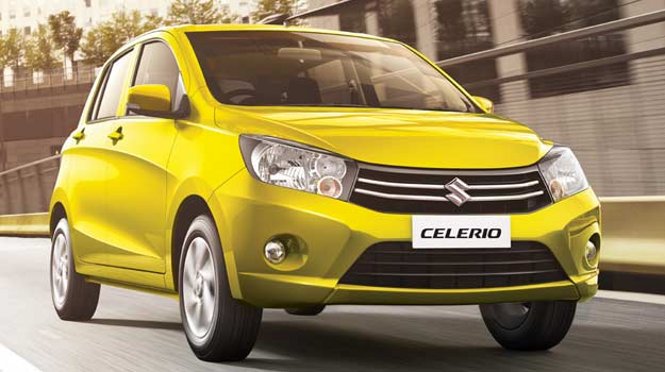 Maruti Celerio, apart from being the lightest cars, is also one of the nine Maruti cars, which are meeting the upcoming safety norms in India. The 999cc, 3 cylinder K10 engine in Maruti Suzuki Celerio gives 68bhp power along with 90 Nm torque and a power to weight ratio of 80-83.4 bhp/tonne. Within 14.24 seconds, this hatchback can reach a top speed of 100 kmph thanks to its engine capacity. The fuel efficiency is marked to be around 23.1 kmpl.
Read Also:- Maruti's Nexa Range Cars Ciaz, Ignis, and S-Cross on Bumper Offer
8. Datsun Go (819 kgs)
A new safety kit has been added in the recent Datsun Go hatchback facelift that helps it to meet the new crash test norms in India. This hatchback houses a 1.2 litre, 3-cylinder engine, which provides 104 Nm torque and 68 hp power. The power to weight ratio is observed 80.4-83hp/tonne and fuel efficiency is marked to be 19.83 kmpl. The safety features include EBD, ABS, and dual front airbags as standard.
9. Maruti Ignis (825 kgs)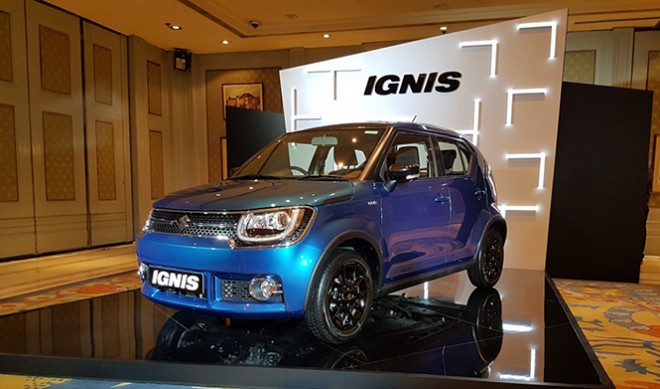 The slow-moving entry-level SUV from the house of Maruti, yes you guessed it right, Maruti Ignis occupies the ninth spot in the list. Ignis is also set to receive a minor facelift owing to the new safety norms in India.
10. Maruti Swift (855 kgs)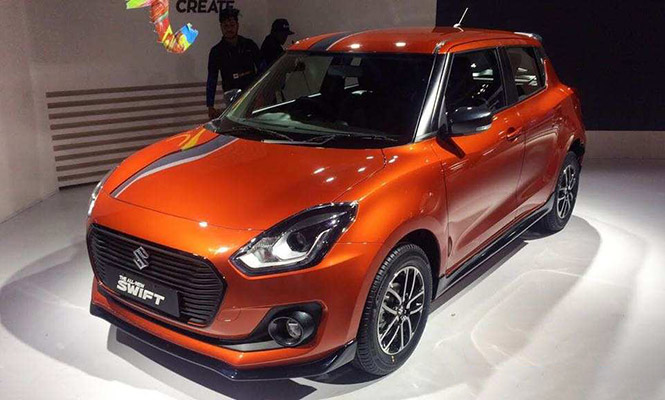 The new -gen Maruti Swift, a fuel efficient car beauty is at the bottom of the lightest selling cars in India thanks to the specific material used in it. It is also based on the new Heartect platform, which makes it a bit lighter. Talking about weight, the all-new Swift from Maruti has a kerb weight of 855 kgs, which puts it into the last spot of top ten lightest cars in India.