The joint venture of Victory Motorcycles and Roland Sands Design has finally come out of the curtain in a complete manner. The newly released video has showcased the minimal bodywork acquired by the first ever company manufactured sports motorcycle. As of now, the Victory Motorcycle has released a Pikes Peak International Hill Climb teaser showcasing a bit of curves and cues of the motorcycle, and a preliminary making of the Project 156. The third release coming out from the company clearly shows the motorcycle riding over the race tracks and yes, you can also hear that roaring engine sound coming out from the exhaust.
The Project 156 is a result of a joint venture of the Victory Motorcycles and Roland Sands Design. The design inspiration came from the Pikes Peak International Hill Climb, as this is one of the most adventurous racing championships, which took place at the Colorado Springs, Colorado, USA. The PPIHC race track consists of 156 twisty turns and is also known as 'The Race to the Clouds'. The Project 156 would be the first hand-crafted machine to take part in the PPIHC, manufactured by the American motorcycle manufacturer.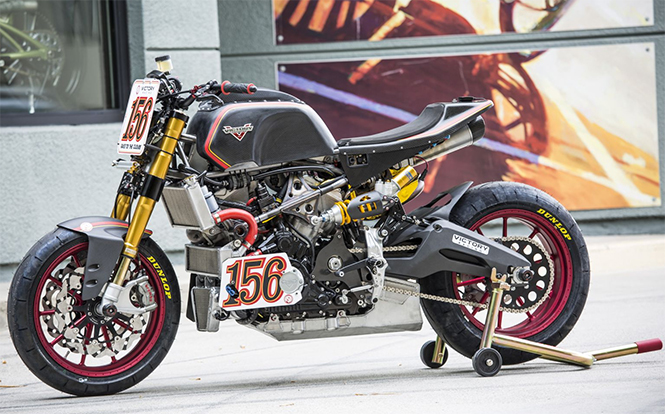 The Roland Sands of the RSD has personally crafted the state-of-the-art motorcycle. The Project 156 is a 100% hand-crafted American machine, which is readying for the Pikes Peak, The Race to the Clouds; carrying an inner performance essence of Victory Motorcycle. Acquiring minimal bodywork, the Project 156 is blessed with carbon fiber work over the fuel tank, airbox cover, side panels and the tail section. The machine is designed around a highlighted tubular frame, which is accompanied by three radiator units.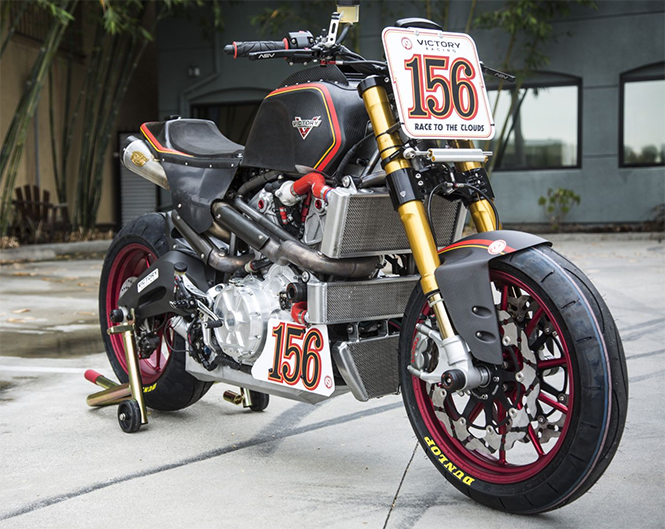 The Victory Motorcycle and RSD have together released the video with the roaring sound of the engine, but nobody knows how the engine sounds mechanically. On the mechanical front, the engine displacement and the power figures are yet to be announced by the manufacturer. By having a close look at the American machine, one would easily come to know about the additional caterers contributed in the designing of the Project 156. The Dunlop tyres, Ohlins suspensions, Spider, CP Carrillo, Del West and many more; and yes the special appearance made by GoPro.
See Also:- 2015 Victory Magnum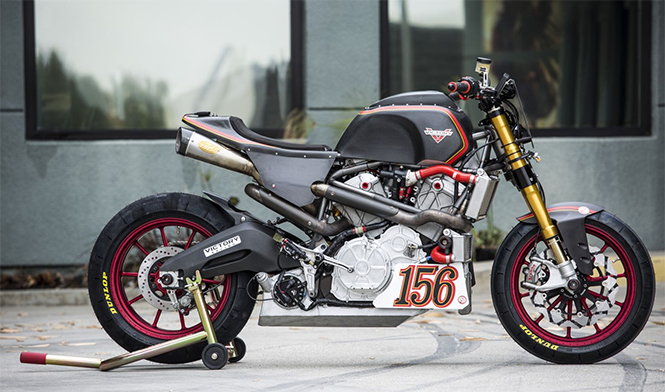 However, there are few more days to go for the Pikes Peak International Hill Climb, 2015, as it will be going to take place on June 28th, 2015. So, in order to know more about the Project 156 technically, we need to wait for some more time till the form will disclose the figures of the American machine.