As the month come to end, the domestic and international automakers released their sales and business report of the month. The two from the list, India Yamaha Motor Pvt Ltd. and TVS Motor company recently shared their sales report, which clearly shows the hike in their sales report. Yamaha registered a good hike of 36 percent with the cumulative sum of 62,748 unit sales in the domestic market, including Nepal sales. Last year, it managed to sell 46,084 units in the corresponding May month.
While, the TVS Motor Company recorded an overall growth of 11 percent with 243,783 units in May this year to the 220,079 units in the same month last year. In Domestic market, company's sales rose 17.9 percent with 206,886 units in May 2016 to 175,533 units of May 2015.
Moreover, it registered hike of 13 percent in complete two wheeler sales which includes 65,434 units of sold scooters sales in May 2016 in contrast to 54,426 units of May 2015, which is the climb of 20.2 percent in scooter sales. While, Motorcycles sales improved to 5.6% by increasing 96,485 units in May 2016 compared to 91,344 units corresponding month last year.
Talking about export sales of TVS Motor Company, it indexed overall export of 35,545 units in the month of May 2016 opposite to 43,595 units in May 2015, which shows downfall in company's export. According to the company report, the limited forex availability for Indian export to Africa is may be the reason in decrease of export.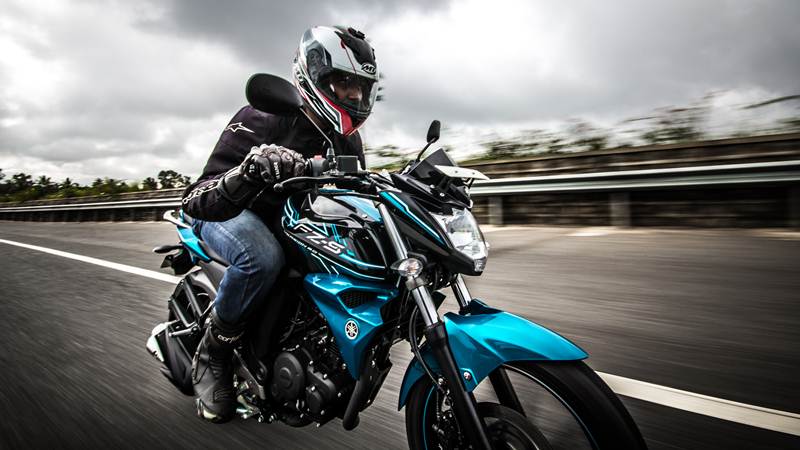 On the other end, Yamaha doing well in sales with its premium FZ series and lifestyle scooter Fascino. Recently, Fascino manages to cross the amazing figure of 20000 units sales in a month. The Japanese giant is hoping for same good response from the few months earlier launched Cygnus Ray-ZR and Saluto RX in the Indian market.
Mr. Roy Kurian, Vice President – Sales & Marketing, Yamaha Motor India Sales Pvt. Ltd. said, "Yamaha's consistent sales of FZ series bikes are ensuring reasonable presence in the deluxe segment. Now with the launch of the Saluto RX, Yamaha has managed to make inroads in the commuter segment by bringing together styling and comfortable riding with great cost benefits. With the Fascino riding a high wave in the market, the Cygnus Ray-ZR will strengthen the overall volume of scooter sales for Yamaha. Yamaha is very optimistic about its customer centric activities to propel sales growth in the coming months."
Get latest and updated information about automobiles and latest technologies on our Google Plus Sagmart.com