The Yamaha R15 has always been a success story for the Japanese bike maker in India. Got updated with the third generation updates in February this year, the Yamaha R15 V3 is growing consistently since its launch and last month, the motorcycle managed to see a hike more than 200 hundred per cent at 231 per cent.
If have a look at the Yamaha R15 account sales since launch, you will find the motorcycle saw a surge every month or with a good margin. In March 2018, the recorded sales were 5,252 units with an increase of 54 per cent while in April, it was at 6,034 units with a hike of 87 per cent. Further, it was followed by 105 per cent, 163 per cent and 133 per cent with the registered sales figures 6,611 units, 7,847 units and 8,404 respectively in months of May, June and July.
Read Also: Yamaha R15 V.3.0 Registers Record Sales in September 2018 in India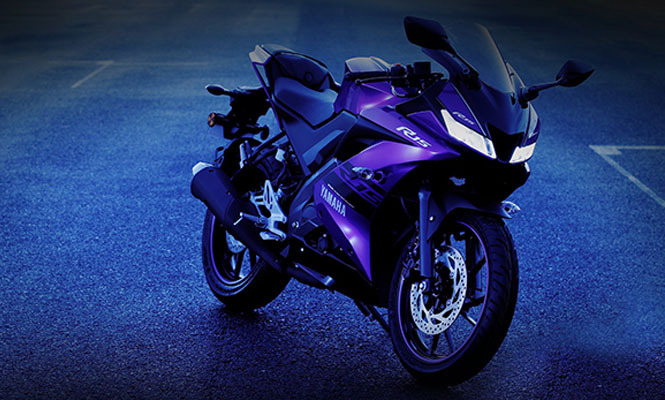 The similar response from buyers remained to continue in the months of August and September as the new R15 witnessed 8,081 units and 13,054 units decomposition with an improved 95 per cent and 165 per cent respectively. While last month, all the records were broken with the maximum surge of 231 per cent clocking 15,008 units.
In the 150cc premium commuters, the Yamaha R15 has always been one of the most desirable products and the updated model with third generation apparels has rooted self-deeper and become more desirable in the segment.
Moreover, the motorcycle is loaded with a new 155.1 cc engine that is capable of generating the peak power of 19.30 hp power at 10,000 rpm along with 15 Nm torque at 8,500 rpm. A mated 6-speed gearbox manages power transmission to the rear wheel. However, the upmarket equipment such as USD front forks and ABS are missing from this next generation model.
In terms of pricing, the New Yamaha R15 is tagged with a price sticker of INR 1.27 lakhs for the standard model and INR 1.30 lakhs for the limited edition MotoGP version. Further, we can see its ABS variant ahead of April 2019, as the ABS is going to be a compulsory fitment via the Indian government. Also, an ABS version of the model is under testing process.