It is not easy for the companies to sell new and old versions of the model at the same time for a period of time keeping price difference consideration in mind. The case is the same with the next generation R15 V3.0 and old YZF-R15 V2.0 but seems not will be in the future with the discontinued model of R15 V2. The existing and next-generation models of the bike have various differences and this made company to think that the older V2.0 will also attract the customers considering budget estimate. Although, as a result, the R15 V3.0 with new generation features, new design, new engine along with the better number of performance has become the interest of many riders.
The Yamaha R15 V2.0 has been removed from the official website of Yamaha India hence assuring the retirement of the old model. The R15 V2.0 is powered by a 149 cc single-cylinder liquid-cooled engine whereas the R15 V3.0 takes power from a 155 cc single-cylinder liquid-cooled engine generating an output of 19.03 hp/15 Nm. Further, the engine comes mated to a 6-speed transmission.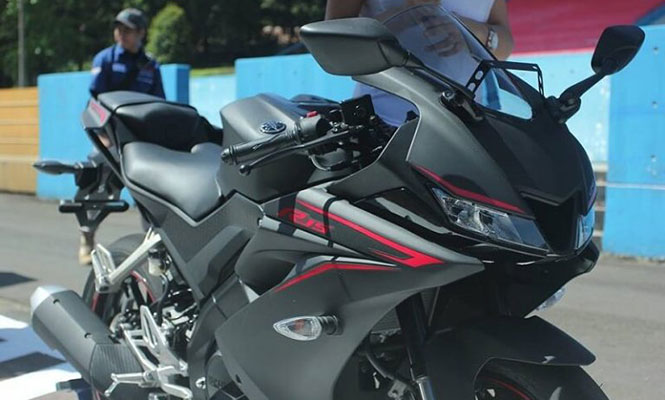 The R15 V3.0 is a relevant successor of the bike which transformed the compact displacement sportsbike category, not in the country but as well in other markets of South East Asia. In spite of slow-selling in the starting, the new R15 touched 7,847 units in June 2018. The Moto GP limited edition will attract the buyers during the festive season.
Read also: Yamaha YZF-R15 V3.0 Moto GP Edition Launched, Costs INR 1.3 lakhs
The Yamaha R15 V3 comes fitted with a premium range of features such as a comparatively wider rear tyre, gearshift timing light, slipper clutch, Deltabox frame, and full LED headlamps. The bike comes with Racing Blue color and Thunder Grey (with red) options. The bike is available with a price tag of Rs. 1.27 lakhs. The Yamaha R15 V3.0 is good at performance and handling power.