The filed patent images of Yamaha's two-wheel-drive motorcycle has came online. The leaked images are demonstrating that the Yamaha is working on a new range of two-wheel-drive motorcycle project and it will use electric power to propel the motorcycle via an electric motor, armed on the front wheel.
Talking about the propelling mechanism of this unique motorcycle, which is not much clear from the surfaced images, reveals the battery bolted under the fuel tank will rotate the front wheel mounted motor. As the routed power cables in the drawings hints. While, the rear wheel movement will be in the consideration of conventional internal combustion engine.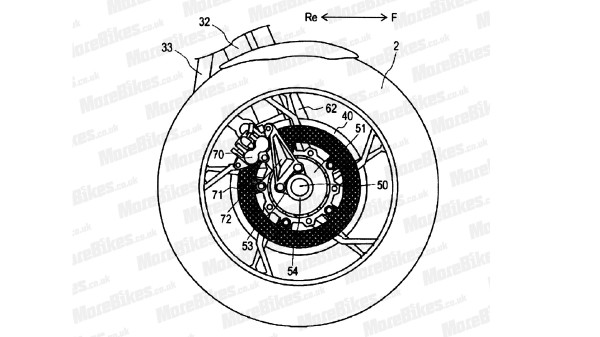 Let me know you one thing that it is not the first time when Yamaha is attempting to make a two-wheel-drive motorcycle. Earlier in 2004, the outfit had developed a Yamaha 2-TRAC concept to fade up KTM's dominance in the Dakar rally. Unfortunately, the 2-TRAC concept not get succeed in proving its worth. Now, it will really be interesting to see that how Yamaha will implement this technology on to the road bike and will it be succeed or not.