The HTC has introduced its full-pack action camera in a little-bitty body in the month of October, last year. Following the success steps of the "HTC Re", the firm has recently showcased another piece-of-art in the form of its successor. The HTC has found the perfect venue to display its all new "HTC Re Dinosaur" at the ongoing international event, Mobile World Congress, 2015. The MWC is taking place in Barcelona, Spain and will continue till 5th March, 2015. Although, another showcased smartphone, named as HTC One M9, wasn't be able to catch that many eyes as compared to this little dinosaur.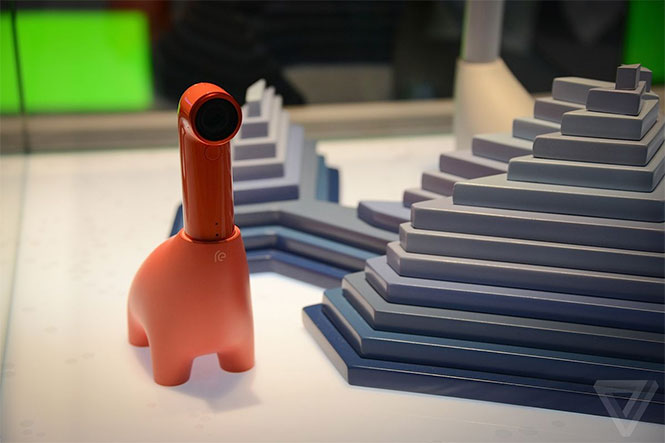 The all new successor of the action camera is packed up in dino makeover. The unconventional body makeover is patterned in an off-beat periscope styling. The incredibly attractive neck is inspired with the Brachiosaurus species. The bizarre product showcased by the manufacturer is not only elegant in style, but it is also equipped with high-class features. The body itself carries a charging stand as an additional accessory offered by the firm and the tail tip of the Re Dinosaur works as the power cable thread. The HTC Re Dinosaur camera rotates all around in 360-degree, capturing all its surroundings in a perfect manner.
See Also:- Review of HTC RE Action Camera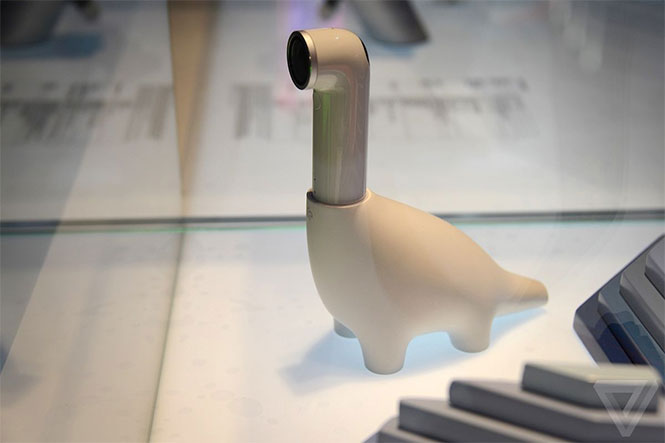 However, this no name action camera would be expected to be christened pretty soon and will be available in the global market after receiving a price tag and an official release date. According to its manufacturer, the little Re dinosaur can be used for security purpose and for baby monitoring as well. Apparently, after having a close look of this incredible action pack camera, we are eagerly waiting to see this in the HTC dealerships soon.