The event happened at the Los Angeles has announced a new action camera from the JK Imaging which is the licensee for Kodak PIXPRO digital cameras and devices. The new device is named as SP360 and it will be rivaling the leader of the segment GOPRO. The Kodak's product seems to be confident enough to make the competitor eat dust as the geometry of its construction is an actual innovative step with some highly attractive curves. The camera will be available in 3 variants ranging from $349 to $399. All these variants are decided over their ruggedness and durability under real action scenario.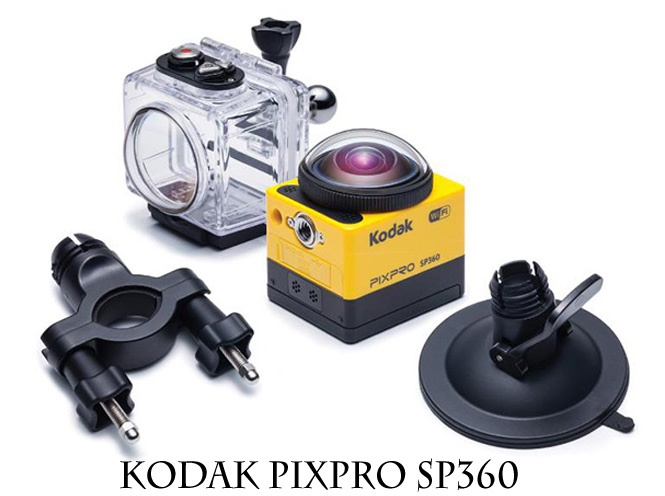 Kodak has stopped working in India with its camera devices, but it is a great thinker in rest of the world. The SP 360 Action Camera has a definite square shape with a dome unit on the top. This dome is a transparent material that covers the main lens unit. It can capture the globe in 360 degree HD quality video. The key functioning of this camera is to shoot panoramic videos which can shoot while revolving across the view. Panorama shooting obeys the functioning with 212 degree front, 214 degree dome, 180 degree front and rear split view and 360 degree spherical view.

The user will be supplied with a set of software which will be useful for the post editing norms. The videos can be edited to set the altitude and latitude of the movie for viewing angle. A bunch of frames will let the user to select one for the stills grabbed from the movie in high resolution. This also allows them to add their imaginativeness to the pictures.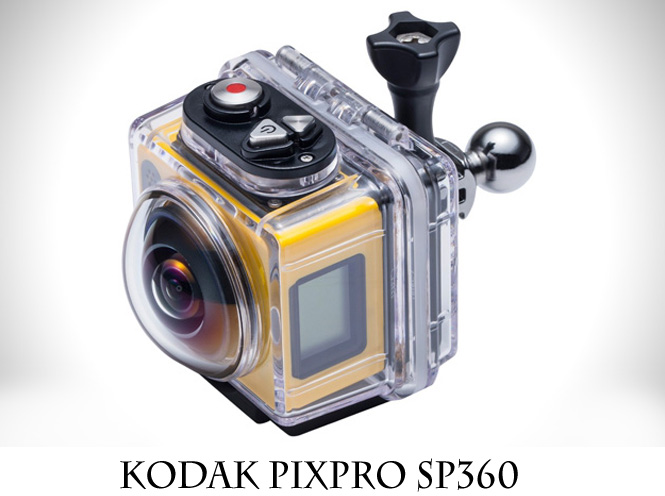 To get the action high, the camera is featured with a motion sensor assembly starts recording video over the application of its use. As the snapper is prepared with extreme scenarios in consideration, it's constructed with characteristics like upto -10 degrees Celsius freeze proof, dust proof and shock proof with a drop from maximum 2 meters. Connectivity options available in the series are minded with USB, NFC, and WIFI. User can use their smartphones as a remote device which can command the camera from a distance around 65 feet. To enjoy that, one must download the dedicated app from Google play store (Android users) and iTunes (Apple users).