The Action Cam range of Casio is going to be enlarged with the introduction of Exilim EX-FR10. This power snapper can be worn on the cap, wrist or vehicle steering. This can be achieved with the futuristic design of the alleged device, which enables user to get the lens unit detached from the main unit. They will remain connected with the Bluetooth wireless connection mode. The smart functioning of the camera can be used to snap selfies and places where snapping images become hitch for camera.
The EX-FR10 is spruced up with a 14 mega pixel imager, which can also record videos worth 1920x1080 HD resolution for a maximum length of 29 minutes. The 1/2.3 inch CMOS endows great images with the least amount of blur and noise. The 21mm lens and contrast detection AF along with f/2.8 aperture outputs the commendable picture clarity. The storage can be forged in the microSD memory card. The pictures can be viewed over a 2" 230k dot touch screen.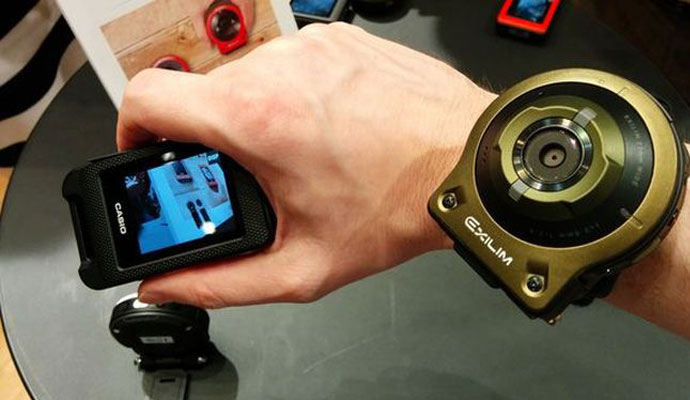 The choices among the Action Cam have been so varied and most of them run over different structures and patterns. Some of the cameras offer single unit controllability, which makes it harsh for user as they have to unmount the same before applying any changes. Another genre works on the smartphone apps and can be controlled via the same. The Casio has made this product to bring a new thing in the already puffed market, with which they can identify themselves as an attraction spot for gadget users.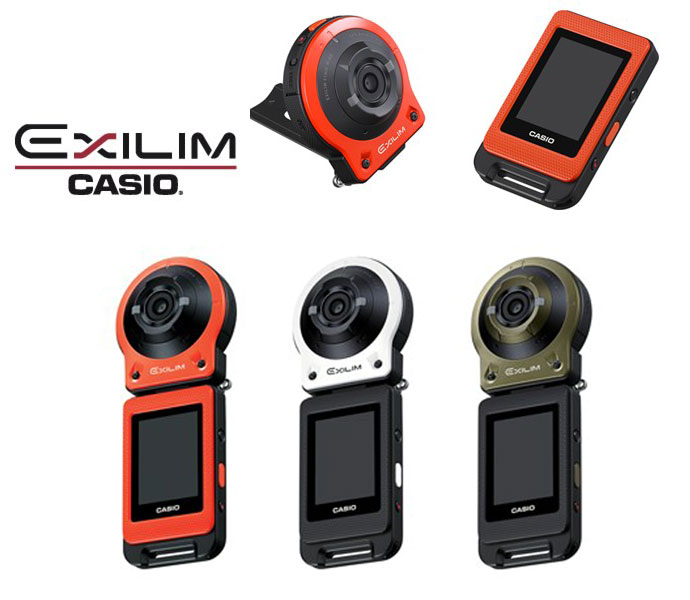 In its fore age, the camera will be available only in Japanese market at 50,000 Yen. It will be dust proof and water resistant to some extent. The launch will take place in the month the month of September.