Selfie craze has reached beyond limit in today's modern era. People seem dotty over selfie whether they are at any wedding ceremony or somewhere at small ceremony or birthday party. Looking at the horde of selfie lovers, the famous camera manufacturer Nikon has unveiled its selfie stick to help people in clicking great self portrait. Nikon MP001 is the new stick to quench the thirst of capturing self portrait.
Only at $59.95, this new stick will be all yours to work along with few compatible camera devices. Attach the stick to the compatible camera and click your best selfie comfortably. This stick can be extended to 28.54 inches in length while the normal size is 7.28 inches. To take the benefit of this device, you will have to mount it over tripod section on top of the camera. It was announced along with Nikon 1 J5 mirrorless camera.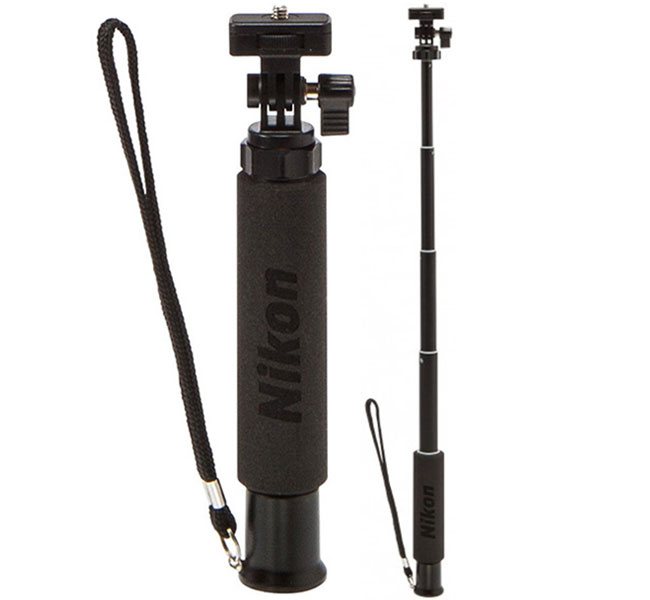 Its 0.41 lbs weigh makes it easy to hold device in hand while connected to camera of upto 0.88 lbs weight. Foam grip and hand strap will help to make it comfy and easy-to-carry stick. Sometimes the problem arises when you don't find the correct position to click perfect selfie. Thanks to fixed pan-head which let users to set the position of camera when you click picture.
The Nikon MP001 Selfie Stick differs from other selfie sticks which are used for smartphones. It needs a full-arm stretch to click nice self portrait. You can also take benefit of the self timer as per your choice to utilize this stick more conveniently. Well, the only disappointing factor of this accessory is its compatibility with Nikon's Coolpix range of cameras.