No Man's Sky is one of the most awaited games in the already flourishing gaming sector due to its randomly generated infinite universe. The game is an adventure survival video game which is developed and published by the indie studio Hello Games. The gamers across the world had been eagerly awaiting to hear some update and as per the latest reports, the game finally has a release date for desktop users and PS4.
Electronic king Sony has also confirmed that the physical and digital editions of the game will be available for pre-order right away and coincidentally the date coincides with a leak on the US PlayStation Blog that showcased a couple of days ago. As per reports, the game is scheduled to release at different dates in different regions: in the US it will be available from June 21, whilst in Europe and India, it is scheduled for June 22. However, UK gamers will have to wait till June 24 to get their hands on it.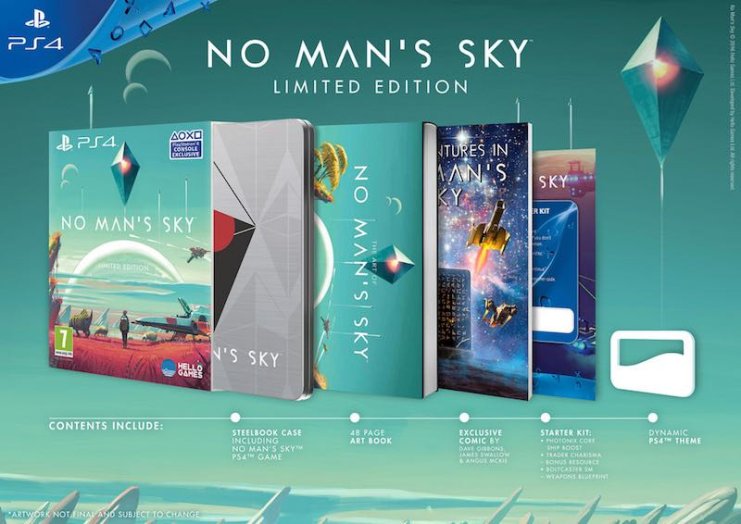 Apart from the original edition, Sony who has given a tremendous support to the developers Hello Games has also announced a fantastic looking No Man's Sky Limited Edition image of which can be seen above.
As per Playstation blog for the Europe region, Sean Murray [No Man's Sky's Director] has been working for a long time with Dave Gibbons, James Swallow and Angus Mckie for a comic book that featured some titbits of the game without divulging deeper into the game. In words of Sean Murray, "We all thought it would be cool to include this along with a gorgeous artbook from the game, a SteelBook with unique artwork of the Atlas, and a dynamic theme by Mr Div (well-known 3D visual artist and creator of the No Man's Sky logo) in the Limited Edition we're also releasing."
The real motive of releasing a PC version was that not everyone is fond of playing on PS4 and even today most of the users prefer a normal desktop version for most of the games. It is named as No Man's Sky Explorer's Edition that is equipped with a replica ship, decals, pins and a unique code for redeeming the game instead of using a disc. Though the original developers remain Hello Games, this PC edition is entirely created, developed and sold by UK boutique creative outfit iam8bit and is priced for $149.99 (approx. INR 10,000).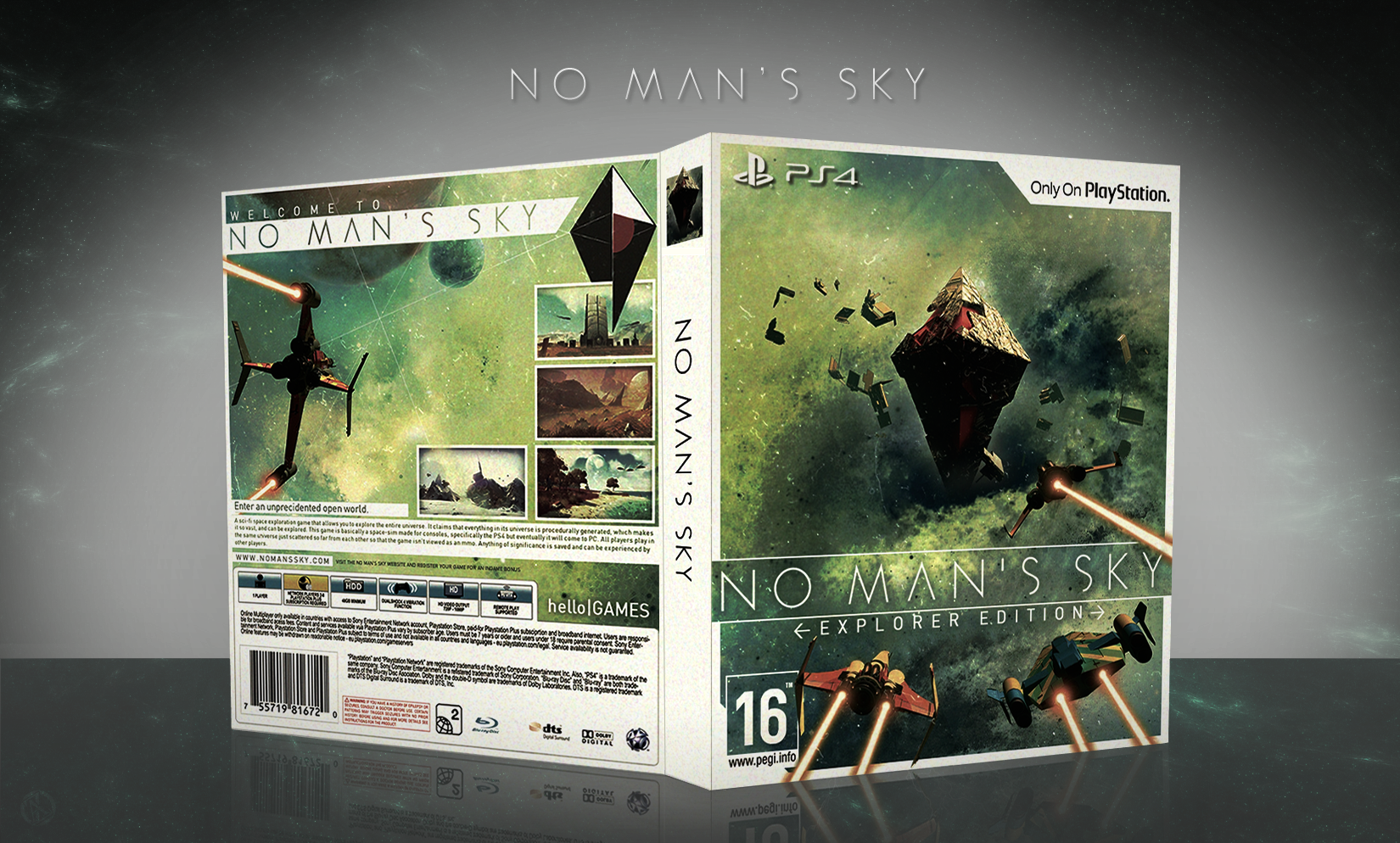 As far as the price cut for PS4 is concerned, the game is set to release at a price range of INR 3499 and for the users who are buying a physical copy, for them, the price range would be INR 3999. Since, Sony's Uncharted 4 never made to India, so one can expect and speculate that No Man's Sky Limited Edition too will not mark its entry into the Indian market, However, for regions where it will be released, the price range would nearly be $80 (around INR 5,371). The standard edition of the game on PC is digital only and available for pre-order on Steam for INR 1,179. If you like your games DRM-free, it's on GOG as well albeit for $60 (approximately Rs. 4,030). The minimum system requirements for the game are as follows:
OS: Windows 7
Processor: Intel Core i3
Memory: 8GB RAM
Graphics: Nvidia GTX 480
Storage: 10GB available space
Get latest and updated information about technology on our Google Plus Community Page.