The Consumer Electronics Show is giving the opportunity to several companies to prove themselves at the International stage. Miami-based Blu is one among them, who has received the honor of showing its sleekest device in Las Vegas. Company always manufactures very elegant and attractive smartphones, and following the same custom, Blu has showcased its newest invention, named Vivo Air.
The latest and the flagship device in the company's list of Android powered devices, the Ble Vivo Air does justice with its name. It is very light-weighed with 3.5 ounces and has a very sleek profile with 5.1mm dimension. However, the tech world already has more sleek devices than this new smartphone. Oppo R5 and Vivo X5Max are the two that have 4.85mm and 4.75mm thin design respectively.
When take a closer look of this plushy handset, you can easily find out its resemblance with the iPhone 5S. It is garnished with aluminum magnesium alloy finish which give it the premium and luxurious look. The same iPhone-like side buttons and the lenses on front can easily be speculated by anyone. On the specification front, the Blu Vivo Air is powered by a MediaTek MT6592 processor which enhances the performance, coupled with 1GB of RAM and Mali GPU.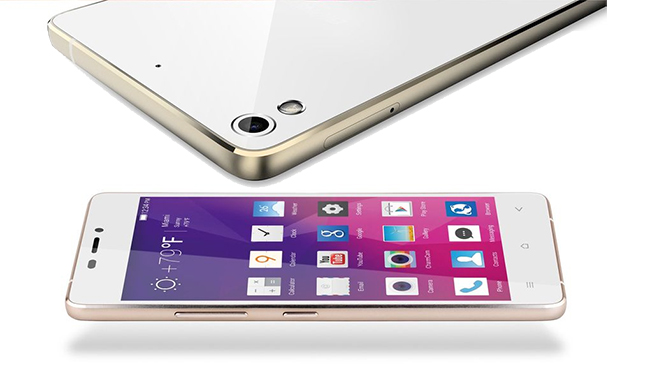 This device bears a 4.8-inch display that is designed to provide 720p resolution. On the imaging front, Company has tried to make shutterbugs happy. The handset sports an 8-megapixel camera on the rear end while a 5-megapixel imager is crafted on the front. The Blu Vivo Air will also give you the option of colors. People can select white with gold, and black with gunmetal colors. And, the best part is, loaded with all the high-end features and impressive aesthetic; it will be selling at $199 only (Unlocked Version).
Get all the updates on Consumer Electronics Show @CES2015 page
Source: theverge.com