At the Annual General Meeting of Reliance Group on Monday, the Chairperson Mukesh Dhirubhai Ambani launched the previously announced JioPhone as 'India Ka Smartphone' with a mind blowing price tag of Rs 0, but the desired user will have to submit a "completely refundable" amount of Rs 1,500, which will be refunded after a time period of 3 years.
As a recall, Reliance Jio was launched back in September 2016 in India but was strictly restricted to smartphone users across the country, as it is a 4G only network. A smartphone must come with the 4G VoLTE support to make calls, which is usually not available in feature phones. Now, the company has taken another revolutionary step for the advancement of the entire country by introducing the JioPhone that comes with 4G VoLTE support. Moreover, the JioPhone will also include access to applications such as JioTV, JioCinema, and JioMusic.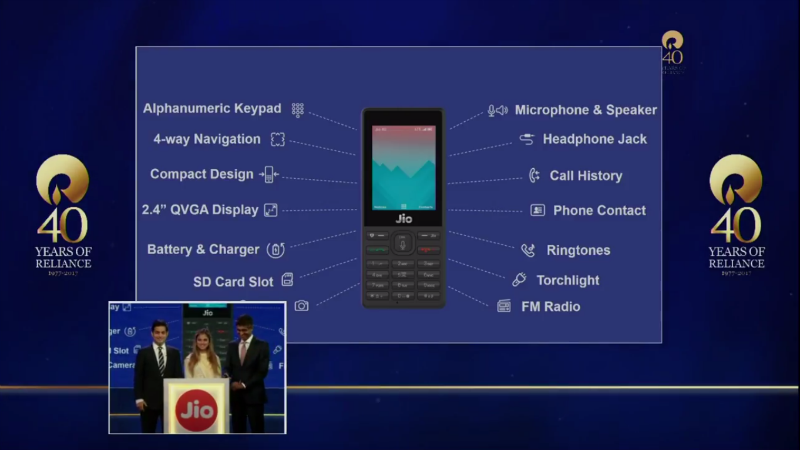 The new offering by Reliance Group will be available from August 15 coupled with different data packs. Users will get an option to choose either a pack of Rs 153 per month, in which they'll get free voice and SMS, and unlimited data, along with Jio apps or they can choose a pack of Rs 309 per month, in which they'll get all of the aforementioned advantages along with an additional support for mirroring your screen on a TV, via a cable, which can also be plugged into a CRT TV. After the time period of 3-years, you can simply return the phone and get a complete refund of Rs 1,500.
Apart from that, the company is also offering two little sachet recharge packs, handset. Moreover, Isha Ambani, on the launch also said that the phone looks familiar by design, to ensure that it is an easy to use device.which includes a pack of Rs 24 for two days and a pack of Rs 54 per week. These packs are introduced for the customers, who do not want to commit to Rs. 153 as an upfront payment. The new JioPhone was introduced by Akash and Isha Ambani, who revealed the standard functionalities of the new handset.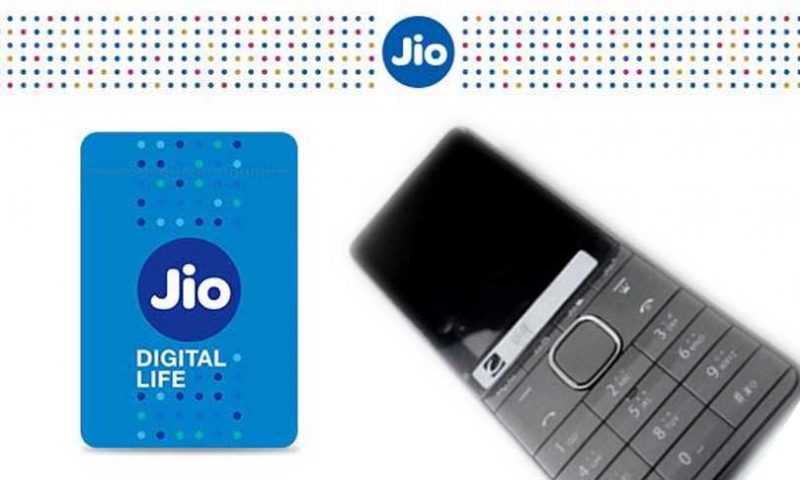 Mukesh Ambani pointed out, "There are 78 crore mobile phones in India. However, in this 78 crore, there are more than 50 crore feature phone users, who have been left out. They can neither afford the cheapest LTE smartphone, nor the exorbitant cost of data."
He further added, "Data is the oxygen of digital life, and no Indian should suffer because of unaffordability. Sadly the vast majority of mobile users are starved of data. This unfairness must end, and Jio is committing to ending it today."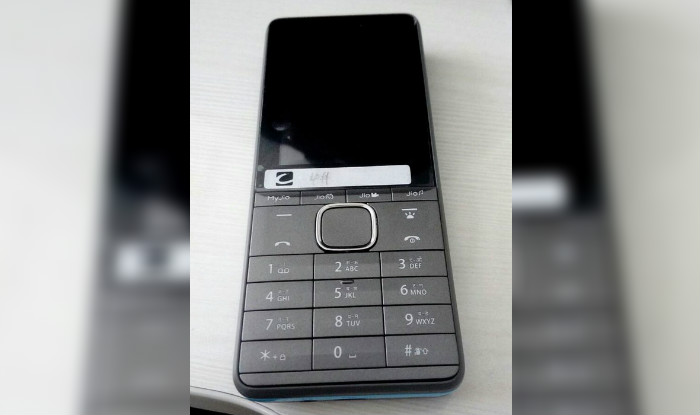 To make this happen, the company needs to offer three most important things, Connectivity, Data Affordability, and Device Affordability. Ambani said, "Jio is a data strong network built for the Internet from the ground up. The TRAI speed test portal has consistently ranked Jio as the clear 4G network leader in coverage, usage, and data speeds."
Ambani further added, "Our network continues to rapidly expand. Jio, in the next 12 months, will cover 99 percent of the population. India's 4G coverage will be more than its 2G coverage. To meet the need for device affordability, the company realised it would have to release a 4G VoLTE feature phone, as even an entry level smartphone costs between Rs. 3,000 and Rs. 4,500."
Must Visit Our Google+ Community Page For Latest And Updated Smartphone News Of The Globe.