LG seems to give the technology a new shape with its products. The Korean gargantuan is making efforts form a long time to bring something more innovative and more advanced in smartphone world. Although, the tech giant has already showed its excellence several times, but now, the Company is trying to please the world presenting something jaw-dropping invention in 2015. And, the new staggering invention by the Company is its successor of G Flex handset. The predecessor was launched last year in October 2013 with bendable display.
Now, the successor which is rumoured as LG G Flex 2 is expected to show the same curved appeal in its display, but with few improvements. The buzz which is taking rounds of the Web is about its release date which is scheduled for the next year. It is reported by Android Authority that the veteran mobile manufacturer will showcase its next curved display smartphone at CES 2015.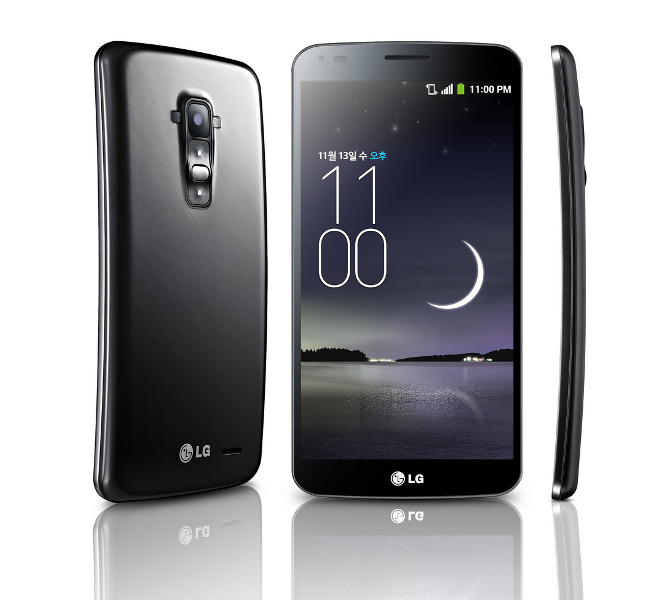 This is not the first time when this yet to be announced smartphone has received the canards. Earlier it had in talks for its launch by end of the 2014, but will not hold the pipeline of rumours more as the new speculation is suggested for the January release for this plushy handset.
Just like its predecessor, the second generation of G Flex will come with same approach. So, the new G Flex will show the bendable and flexible display. It is also reported that the new one has the smaller screen than the elder brother and the resolution will also be improved than the predecessor. It is reportedly featured with plastic OLED screen. Company has also posted its plan for the same along with several other innovative ideas in its official blog.
You could see the self-healing coating on the back which will protect G Flex 2 from scratches and damage. Special hard rubber chassis will bless this handset with more flexibility. No other specs and features of this alleged smartphone are known yet, but there is speculation that it may support Android 5.0 Lollipop. Whether the Las Vegas would be the first, taking glimpse of the LG G Flex 2 in January or it will make entry later in some kind of separate event. We can just wait until the device goes official.