It has been seen that the Modular smartphones get the eye catching attraction towards the crowd in the huge competitive market of smartphones. PuzzlePhone is another smartphone after the Fairphone 2 to make us writing the news, which is rolling over the web.
Read more: Fairphone 2: World's First Modular Smartphone to Arrive in December

The idea of modular smartphone, being able to swap the internal components and as a result keeps the handset new and well performing. This is the Google's Project Ara, an effort to develop a modular phone platform which is expected to arrive in the second half of 2016. The company can raise the funds for the project through a crowdfunding campaign.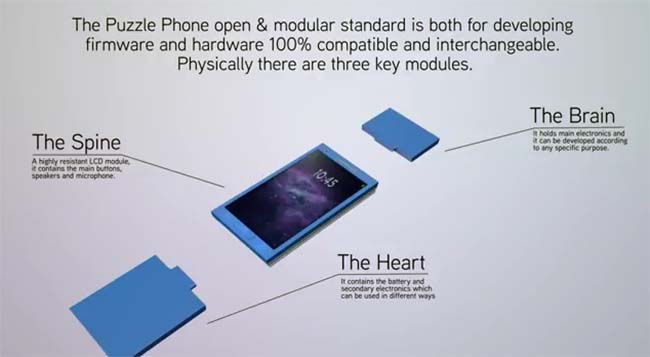 This Google's Project Ara is one such example which will be available to Android fans who would like to take phone customization to the next level. The company chose the IndieGoGo for its crowdfunding campaign. The phone will be offered for preorder on the platform starting from November 3rd.

The company wrote in its press release, "PuzzlePhone invites consumers to join us in making their voices heard, making a statement about sustainable priorities, as well as sending a message to the industry that PuzzlePhone is the paradigm shift from 'take, make, waste' to 'reduce, reuse, recycle. We are the androids you are looking for!"

The company has unveiled the video to explore the PuzzlePhone that allows you to slide out modules to add extra functionality and easily upgrade your device.


The cheapest version of the PuzzlePhone will carry the cost of €299 and the price may go up to €699 for limited edition versions. The regular Indiegogo price will be €449 or €499, depending on storage, and the final retail price will be €599.