Eventually, the Canadian smartphone maker, BlackBerry has revealed the price of its much-anticipated device, called Classic. This classy handset has been labeled with a price tag of $449 that is roughly Rs. 30,800 and available to pre-book in United States. To sustain successful and iconic heritage of firm, mobile has been built with high-quality materials to provide ultimate reliability and durability.
Previously, gadget has been leaked in multiple images before proclamation, where its some of the specs had been speculated. However, now handset is cataloged on official website, but its specifications are yet to see light of the day. As per corporation, mobile is housed with full physical QWERTY keyboard along with navigation keys to render optimal speed and accuracy.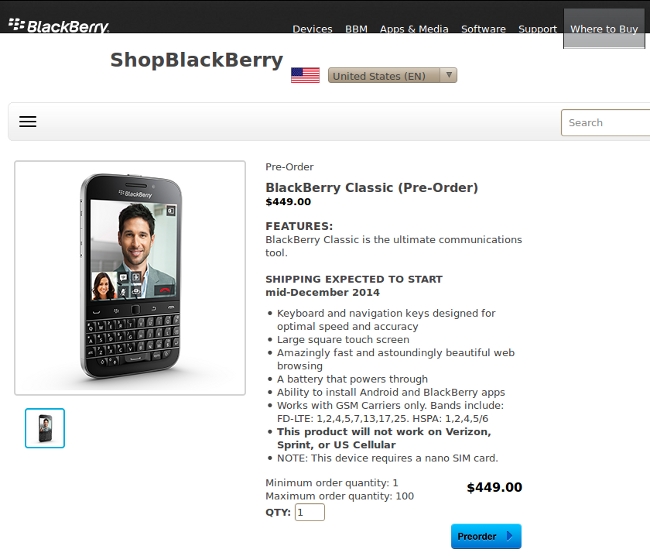 It has been claimed to be decked with large square touch screen display, whereby the consumers can enjoy vivid videos and photos. To connect the users with latest technology, it will deliver amazingly fast web browsing. Additionally, handset will have a caliber to install Android and BlackBerry apps as well as it is expected to be clubbed with BB10.3.1 OS.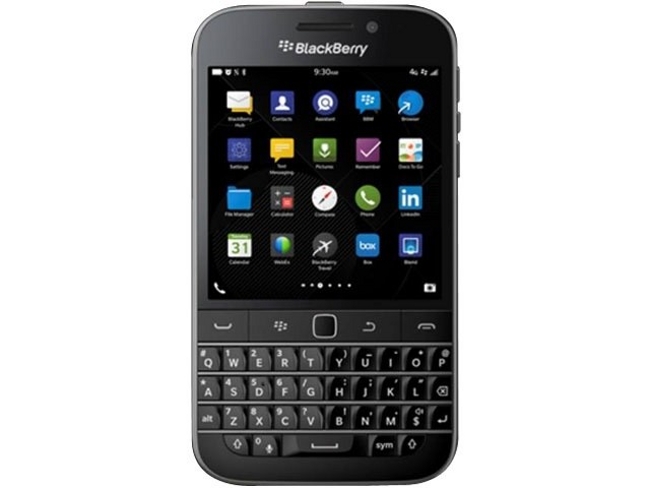 Furthermore, inclusion of 4G LTE connectivity seems a trump card of handheld that could make it eye candy among the masses. In particular, BlackBerry Classic will not include any contract-signing with network carriers such as Verizon, Sprint, or US Cellular. Well, device has been said to go on sale from December 17, where its actual details will be disclosed.