Alike its companion handsets like Moto X and Moto E, Moto G also has an upgrade scheduled down the line. The in-lined scheduled shall be revealed in an event in Sao Paulo Brazil, on July 28th this year. Speculations claimed by some of the reports are that the smartphone shall be available for sale on same day in Brazil, along with the declaration of its price. However, it is not yet revealed that when would the device shall be available globally.
Back in May the unannounced device was spotted in Bangalore based e-commerce giant 'flipkart'. Although, the link was removed after a short while but, it hinted people that what exactly Motorola had in its gift bag. We all are very much aware with the popularity of Moto devices, so let's check why there is so much buzz about 3rd gen Moto G.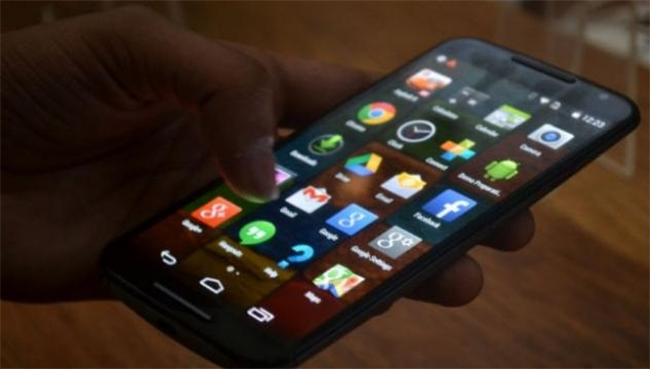 The rumored specifications of the 3rd Gen of Moto G are:
The device has the 5 inch HD display, with 720 X 1280 pixels of resolution.
The smartphone is juiced by a quad-core Qualcomm Snapdragon 410 processor which clocked at 1.4Ghz.
Moto G (3rd Gen) has storage option of 8 GB and 16 GB.
Handset supports a 13 MP rear camera and 5 MP front camera.
Device has the power bank of 2470 mAh which gives the smartphone a long and uninterrupted talk-time.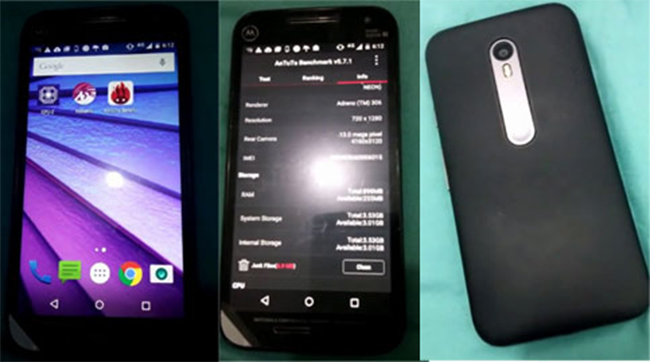 However, all these are rumored specs. What actually is in the smartphone, shall be revealed once the handset is launched. In the league of leaks and rumors, an image shared by Evan Blass suggests that the new smartphone is best for customization. The image shared by hellomotoHK shows different rear panels of the upcoming device, which has a silver strip that encircles the rear camera at one end and Motorola logo at the other end.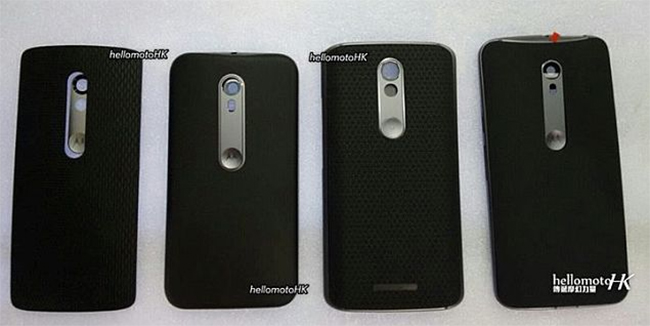 If we talk about the price of the handset, then the new Moto G 3rd Gen is estimated to be about a decent price range of BRL 899, which is approximately Rs. 18,000 only.
To get the possession of the smartphone in India people might have to wait a little bit more. But, as it is said better late than never, just wait for a while, avail the astonishing smartphone and enjoy a whole new experience in the world of mobile phones.
Source: gadgets.ndtv.com