Cyanogen has now come up with a new update including a functionality of Microsoft's digital assistant Cortana for OnePlus One users. People using Cyanogen 13.1 OS in their OnePlus One smartphones will receive an OTP of the update as soon as their device is connected to Wi-Fi. Cortana is deeply integrated in Cyanogen OS, hence users can take complete advantages of the voice commands available.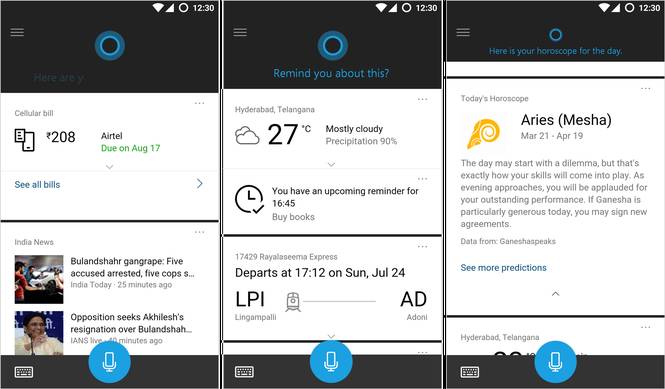 The company in a blog post stated, "We're happy to announce that we're launching Cortana in India on Cyanogen OS first. OnePlus One users running 13.1 in India can now take advantage of all the awesome features available from Cortana." Cortana was initially made available for OnePlus One users in US and China for OS 12.1, previous year.This is the first entry of Cortana on Cyanogen platform in India.
Apart from normal voice commands like switching on and off your wi-fi, setting an alarm or performing a search task, Cortana will now be able to perform action on camera and lock screen commands also.