The entire smartphone industry is undergoing the jitters of MWC 2016, and it looks like we finally have one more name to include in the list of companies that are hell-bent on making their name popular. The world is starting to recognize the prospect of smart glasses in future along with their applications in the fields of research, there is one company named Epson that has unveiled the third-generation of its enterprise-grade Augmented Reality smart glasses Moverio BT-300 at the ongoing Mobile World Congress.
The Japanese company made its debut in the Augmented Reality glasses back in 2012 when it unveiled Moverio BT-100 and since then, it has been working hard on improving the product not only in terms of look and feel, but also on the aspects of making it user-friendly. Epson says the new BT-300 is the lightest smart glasses it has ever made - about 20 percent lighter than the BT-200, its predecessor that was launched in 2014.
The new BT-300 comes equipped with a 0.43-inch Silicon Oled (Si-Oled) HD display that gives a resolution of 1280x720 pixels, unlike an LCD panel. From the insides, the new Epson Moverio BT-300 is powered by a quad-core Intel Atom X5 SoC, and has a 5-megapixel camera and operates on Android 5.1 Lollipop.
Eric Mizufuka, product manager, New Ventures for Epson America at the time of launch said, "The transition from LCD backlit projection to Si-Oled enables higher contrast levels, a wider color gamut and true display transparency - this is a game-changing technology that will accelerate the adoption of AR glasses. "In addition to pursuing new markets for our technology, we will rapidly scale in areas where we've had commercial success, including drone photography, remote support, AR training/maintenance, healthcare, retail, logistics and more."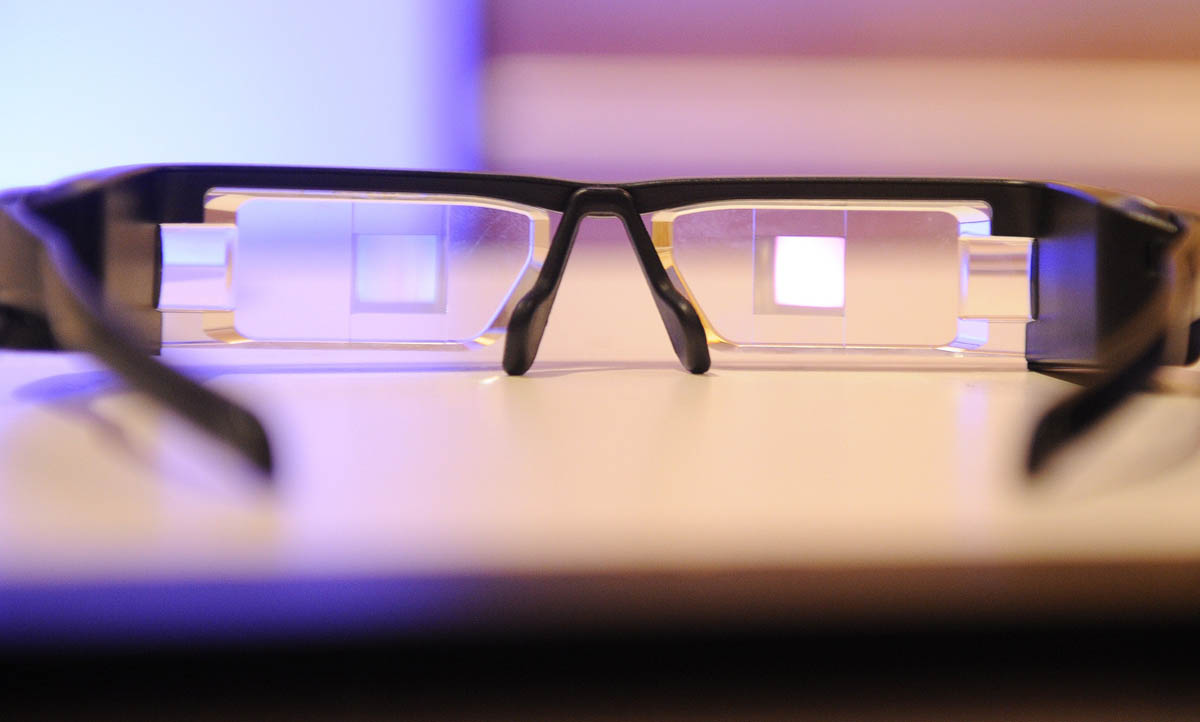 Epson Moverio BT-200 proved beneficial for the medical line as it made it easier for the doctors to find a patient's veins and with the unveiling of this product the company says that it will become the standard in the Augmented Reality glass category. The new Epson BT-300 is available for pre-orders from the company's official website at $799 (roughly Rs. 55,000) and the company also states that it will begin shipping the device in the later half of 2016.