We all know that in today's life Internet plays an important role. Everything can be easy by using the internet and nowadays most of the people use the internet on their mobile handsets. It saves time and easy to use anywhere and anytime.
There are various operators available in the market who provide data services i.e 2G, 3G, 4G to the consumers. In the present time, JIO and AIRTEL are offering their 4G services and now there is a new name added to this list, which is VODAFONE.
Vodafone India will be starting it's 4G VOLTE mobile services in January. In the first phase, the Vodafone mobile 4G VOLTE services would get started in Gujarat, then it will be available in most of the Indian cities like Delhi, Karnataka, Mumbai, Kolkata and soon it will be available all over India.
Also read: Jio Comes With 1.5GB Data/Day Replacing 1GB Daily Plan And INR 60 Cut Down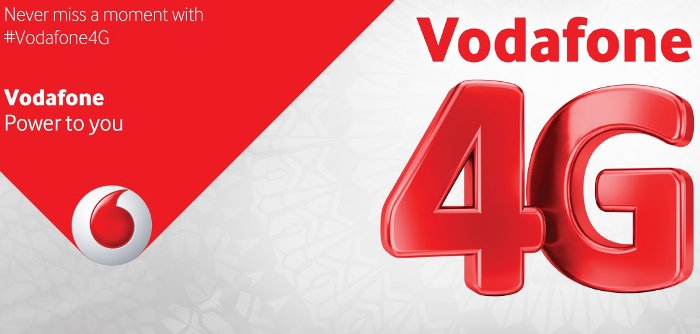 Vodafone customers can use 4G VOLTE services with no additional charges. They can get a good network all over India, as we all know that Vodafone provides the fastest network and it will create the possibilities to the customers as they will get strong Data Network and it will enhance the customer experience.
Customers who have 4G supported Vodafone sim and 4G supported LTE mobile handset, they can use internet on their mobile handsets and also they can do free voice calls or video calls with by using 4G VOLTE services, while the quality of pictures will be in HD.
Not only this, Vodafone also launched vodafone security shield to protect business data from viruses or threats which aims to safeguard businesses. Users can purchase it from Vodafone Cloudstore.