Well, it's not the La Tomatina, but it's more adventurous than that. Yeah!! It's the KTM, who is coming on 15th November to paint all of you in its patent orange color. Recently, KTM has made an announcement of the firm's flagship event, 'The Orange Day' and released the event dates as well. The Orange Day will be going to held at Wadala, Mumbai. The upcoming event is a complete package of action, adventure and unlimited fun. Well, to know more about what exactly will be going to happen there, be at the venue on 15th November to witness the delightful gambling along with KTM.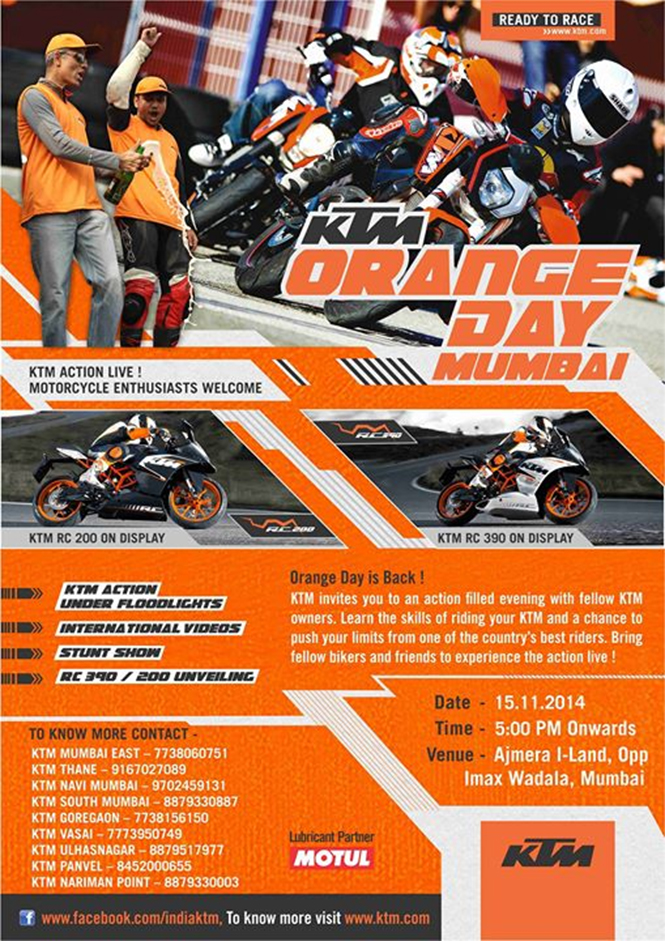 Well, every manufacturer follows their own marketing strategy, to popularize their newly introduced products. The KTM has come-up with something really new concept of celebrating 'The Orange Day'. In the event, the audience will be experiencing head-to-head motorcycle racings of KTM Duke 200 and Duke 390. And, moreover, there's not a team who will be racing in the event, the races will be held in between the Duke 200 and 390 owners, to understand the power pack of the sports motorcycles.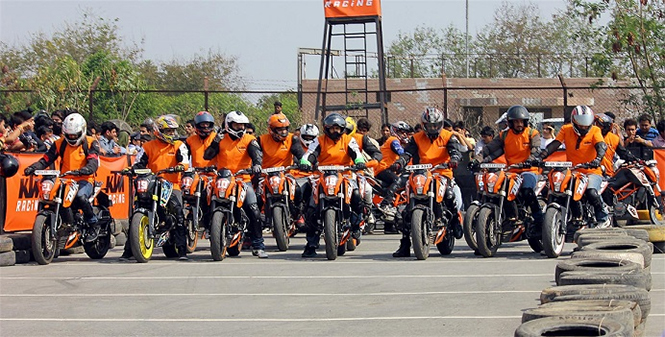 Apart from these, the KTM aficionados will also be enjoying the special-camps and KTM stalls to know more about their motorcycle's wear and tears. Adding some more spices to the event, the firm will be displaying the newly launched sports motorcycles RC 390 and RC 200. The participants of the event will be treated with music, unlimited fun and several refreshments to enjoy the adventurous racing, which have been done by KTM Duke Owners.
See Also:- KTM RC 390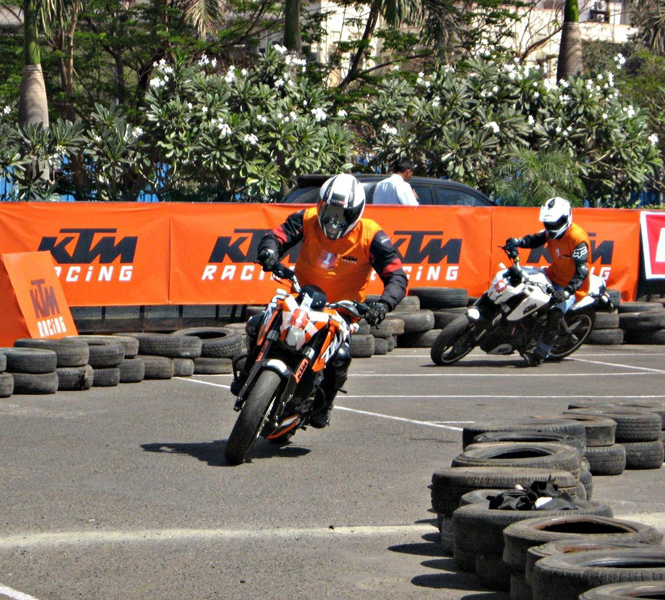 'The Orange Day' will be held at Ajmera I-Land, Opposite Imax, Wadala, Mumbai, and the event will take place on Saturday, 15th November, 2014 starting from 5:00 pm. This time, its aamchi Mumbai, the next city could be yours. As, KTM also organizes 'The Orange Day' event in several cities like Bangalore, Noida, Delhi, Pune, Ahmedabad, Baroda and Hyderabad.