Auto Expo Show 2018 is going to held in Delhi will focus on six special zones which include future mobility experience and automotive innovation. The Auto Expo Show is organized by the Society of Indian Automobile Manufacturers (SIAM) in collaboration with Automotive Component Manufacturers Association of India (ACMA) and the Confederation of Indian Industry (CII), this year the Auto Expo show will be scheduled between 9th February to 14th February at Greater Noida.
It is anticipated that the Korean automotive company, Kia Motors, and Kawasaki India will showcase their first appearance at Auto Expo 2018. Various automobile manufacturers throughout the country will showcase their new models at Auto Expo 2018. This year the show will also focus on 'Entire Mobility Eco-System', with the aim of 'Co-Create, Co-Exist and Celebrate'
Arun Malhotra, Chairman of SIAM Trade Fair Group said that the Auto Expo Show is one of the best Auto Expo's across the globe and it will provide an opportunity to the automobile companies to showcase their latest technologies, capabilities and the upcoming car models in the near future.
Read Also: New Maruti Swift Spied In TVC Shoot May Launch At Auto Expo 2018
Debashish Majumder, Director, SIAM, mentioned that it is yet to see how social media would react to this upcoming event. For anticipated Auto Expo 2018 Show, a special emoji has been created by the Twitter.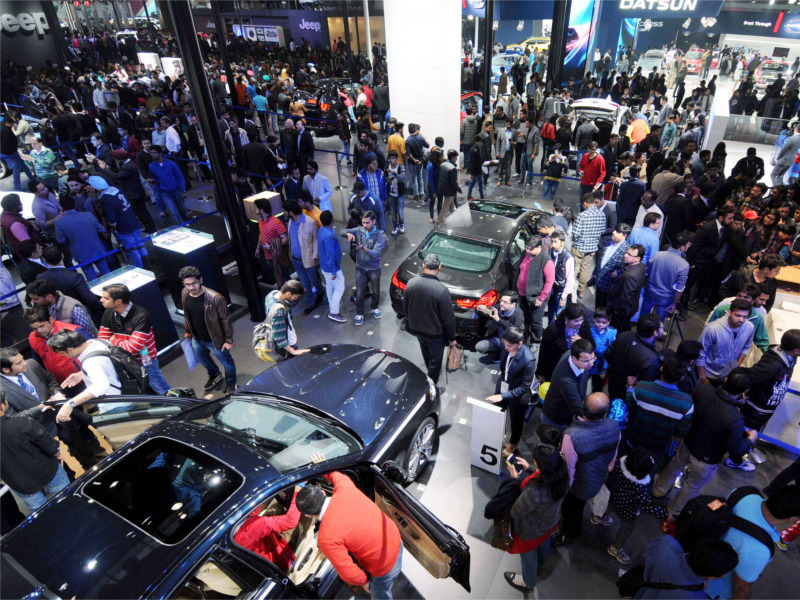 Six special zones are going to be introduced at Auto Show including automotive innovation comprising start-ups and electric vehicles technology solutions, Exotica for display of heritage cars and supercars, Motorsports for display of rally vehicles, Auto Gaming Arena and Future Mobility Experience, and Application Vehicles.
To introduce the concept of Future Mobility Experience will focus on virtual reality experience of driving connected as well autonomous electric vehicles on several roads.
Additionally, the Auto Show will have a different zone of '70 Years of Indian Auto-Mobility' in which the journey of 70 years of automobile industries will be showcased parallel with the 70th year of Independence of the nation.
Check This Full News: 2018 Auto Expo: Mercedes Benz India to Render New Lineup, Maybach S 650 Launch Confirmed
A separate Anti-counterfeiting zone created to encourage the genuine spare parts and another zone for Application Vehicles displaying the milk vans, Army trucks, school buses, postal vehicles, fire tenders and refrigerated vans.
According to Sugato Sen, Deputy Director General, SIAM, "The auto expo has conventionally been one of the most pursued platforms for the automobile industry in India and with the continued success of the show, it has gained a global thrust giving the participating brands a worldwide exposure."