A significant customization has been unfolded into a retro classic form motorcycle. The noted custom bike manufacturer, Rudy Gunawan of Indonesia bring this modified Bajaj Pulsar 220F in an unconventional green white duo livery. Earlier too, the Pulsar 220F has get mod jobs several times but this one is the most elegant modification ever seen on a 220F.
See Also: Bajaj Pulsar RS400 Launch by This Festive Season
Aesthetically, the 220F mod retro classic is finished with a round shape headlamp, slender fuel tank, single piece leather seat, green painted radiator shrouds with '220' sticker on it, custom made front and rear fenders, large cylindrical exhaust, meaty tyres and black alloy wheels. The completed bike only has the Bajaj Logo on the crankcase as a proof that it has the Bajaj Pulsar 220F dna in its body.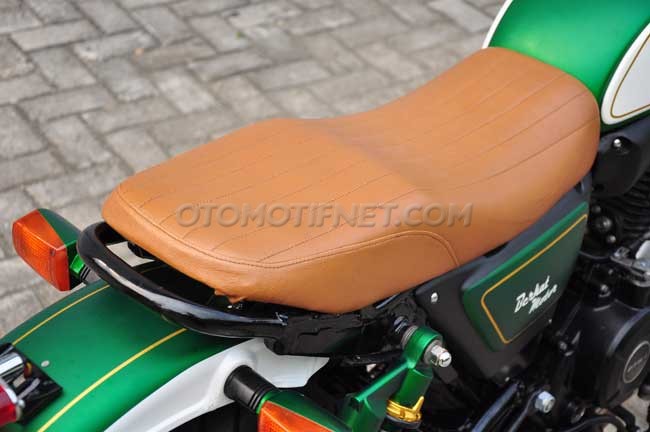 The eye turner fancy work with grace is commendable, twin front discs with green essence, copper painted exhaust downtube and the older days similar tail light chrome casing. While the lended speedometer from the Z-Series Honda Monkey moped also a mesmerizing component in the Instrument console.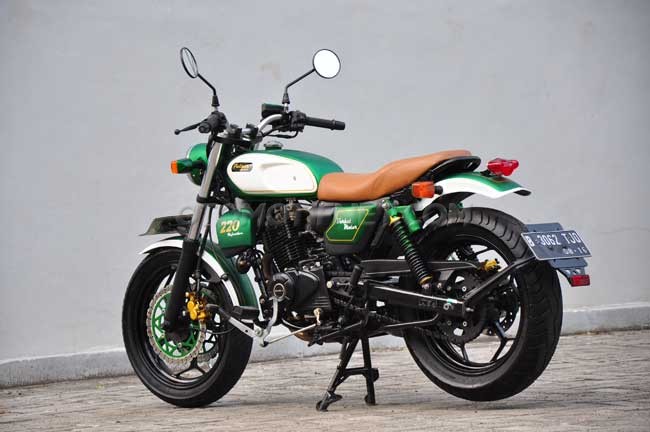 Another major mod which has been done with the Bajaj 220F converted retro classic is the rear sub-frame replacement by a custom element which also uses a new swingarm. As per the maker, Rudy Gunawan, he tried several ideas but finally decided to turn it into a retro classic bike and yes it was the right choice.