Bentley is a well-known premium luxury car manufacturer and it has released the Bentayga premium SUV production celebrating its record time at pikes peak international hill climb with ten special editions. It follows the record of Rhys Millen's 10min and 49.9sec for standard Bentayga which has minimal changes concerning safety, Bentley will provide W12 variants of luxury SUV accompanied with bespoke features based on that car.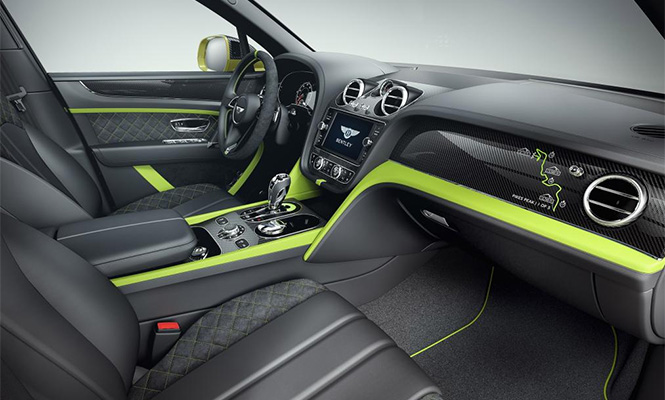 Furnished by Mulliner, which is an in-house coachbuilding service of Bentley, the Pikes Peak car generally comes in Radium or Beluga black option. The model takes 22-inch wheels furnished along with a bespoke dual tone design in Radium or Beluga black shades.
Read Also: Toyota Corolla Sport Hatchback Gets Revealed
Black specification pack of Bentley is available in a standard edition, taking the place of entire exterior chrome along with gloss black. It is also available along with the side skirts, carbon-fiber splitter, diffuser, and the rear spoiler comes crafted with the same material. The Pikes Peak motif runs on the front wheel arches has some links with a result of the weekend race.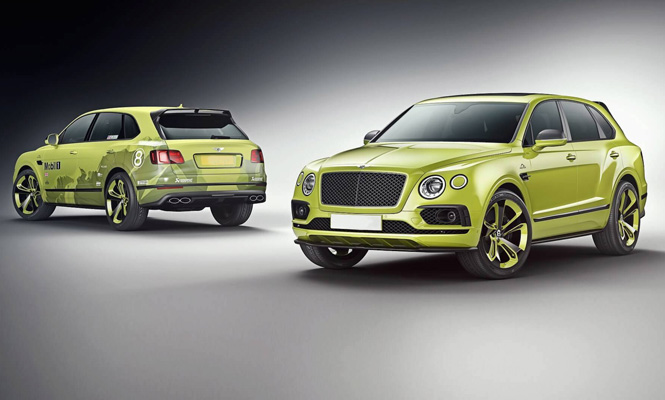 Coming to the cabin, it is accommodated with Alcantara inserts, Beluga leather, and different looking lime accents. The gear lever and steering wheel are pruned and shaped in Alcantara, whereas the headlining comes fitted in Eliade cloth. The car obtains a Pikes Peak logo to the numbered treadplates and a front face of carbon-fiber.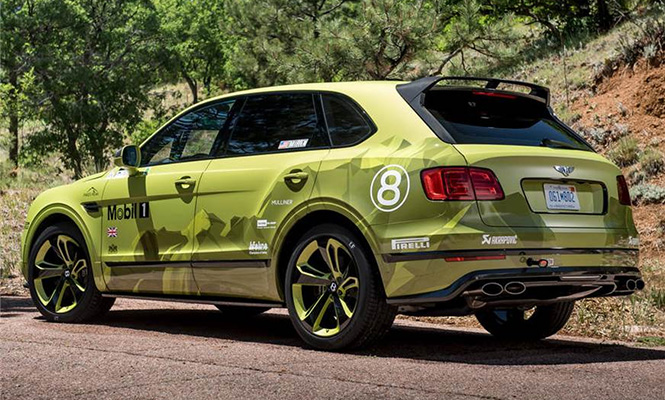 The engine is the same W12 which was used with a car to the iconic hill. The motor is able to deliver an output of 608hp/900Nm and runs on four-wheel drives using a ZF eight-speed automatic gearbox. The Bentayga Touring and Sports Exhaust Specification pack are equipped as standard.