Finally after much awaited Toyota Corolla Sports hatchback is out now. The car was at first targeted at the Japanese market while it is one of the sportiest Corolla out there with right-hand drive version. The latest generation Toyota Corolla Sports hatchback was unveiled at the NY auto show.
The new Corolla Sport gets two engine options including a 114hp 1.2-litre turbo-petrol and a 120hp petrol-hybrid powertrain which is also indulged in the Prius. The gearbox is a 10 transmission CVT while a manual gearbox is under production and is particularly safe for the lower models.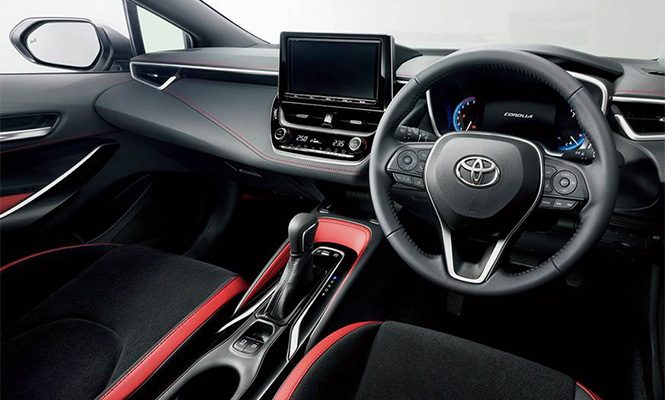 Read More: volvo XC90 introduced in new petrol hybrid variant at Rs. 96.65 lakh
Toyota is under discussion to come out with an all-wheel-drive Corolla Sports which would be enabled in the upper models of the car. It is noteworthy that all the Toyota Corolla Sports models out in Japan will carry a 'C' emblem representing the domestic model.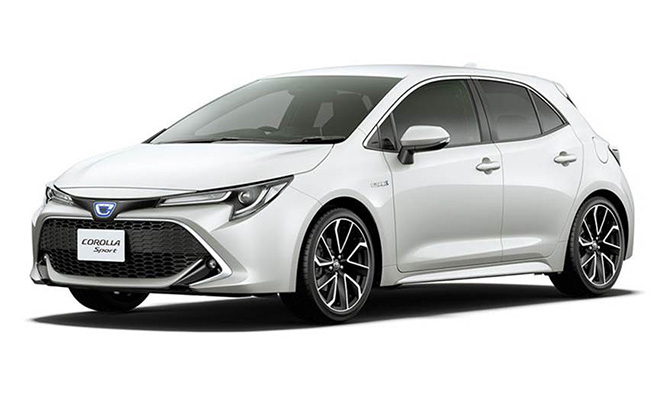 The new Toyota Corolla Sport is said to have a data communication module in the Japanese spec model as standard. The car is said to based on the modern TNGA architecture which is more rigid and lower centre of gravity.
Check This Full News: Suzuki Jimny To Take K15B Petrol Engine Of New Ciaz
The Toyota Corolla Sport will lock its horn with Hyundai i30 and Honda civic hatchback. While the Toyota Corolla Sports is in no mood to come here in India there are chances for the Corolla Sedan to make a way in the country.