India is one of the fastest growing economies in the world, both in terms of average income and the number of car owners. As per a sales ranking report released by SIAM, Society of Indian Automobile Manufacturers, India stands at the fourth place in terms of the number of passenger vehicles (PV) sold during Jan-May 2018. The more surprising fact is that India is ahead of the popular auto-markets like the US and UK.
China is at the top of the list by a record 99.08 lakh PV sales registered during the period of Jan-May 2018. India managed to sell a good enough number of 14.61 lakh personal vehicles during this period. Japan with 19.17 lakh (estimated) sales and Germany with 14.98 car sales stand at the second and third positions respectively. Germany, which is one of the biggest automotive markets on the planet, managed to register only around 37,000 more car sales during the period. While the German PV market registered a year-on-year growth of 2.63 per cent, the Indian PV market grew by 9.62 per cent during the same period. If the car market of India continues to grow with the same rate, it will soon acquire the third spot in the passenger vehicle sales segment.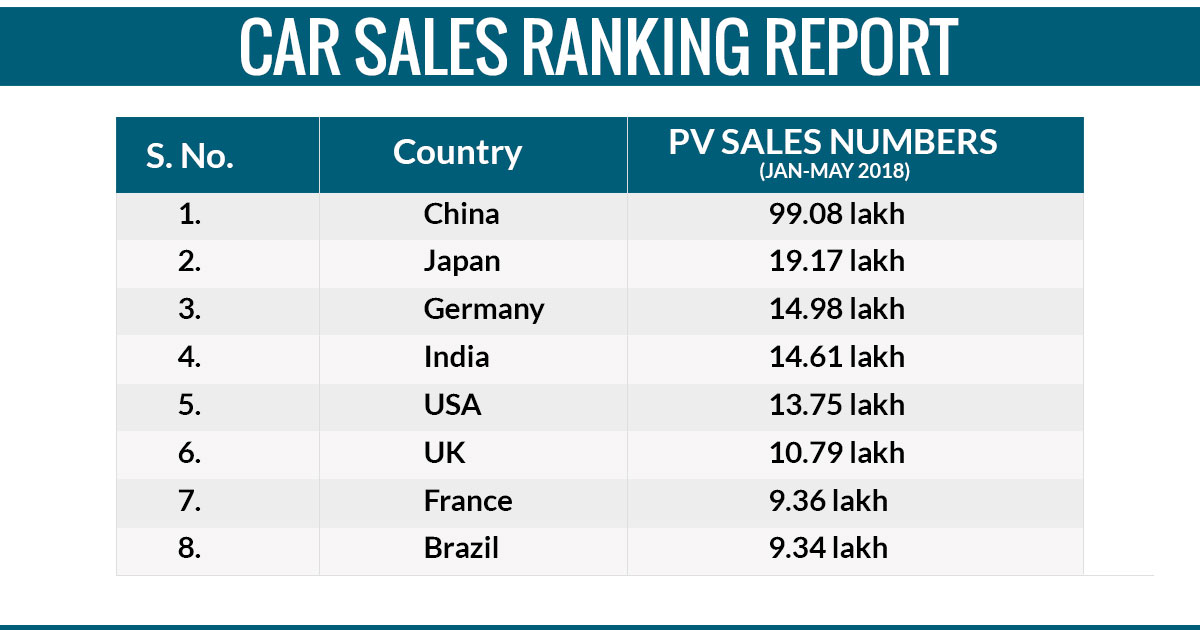 Read Also: Tata H5X To Get Harrier As Market Name
This is a clear indication of the positive growth of the Indian vehicle market during the past years. In the list, Brazil, with a 16.2 YoY growth rate, is the only country that has recorded a better PV sales growth than India.