Faraday Future, an electric-car startup, has finally revealed its first production-intent vehicle at the 2017 Consumer Electronics Show in Las Vegas. Officially christened as FF 91, it is an impressive electric SUV combining with good acceleration and highly modernised technology with a luxurious touch. The car is based on the Variable Platform Architecture, a platform designed by Faraday itself and can underpin every kind of vehicle, from compacts to pickup trucks. As the emerging reports hint, the following model from the company will also be based on it.

The company has started accepting bookings for this unit through its official website for a token amount of USD 5000 (about INR 3.41 Lakh). The first 300 orders will get the option of upgrading their bookings for the personalized Alliance Edition FF 91 models, which will be limited to the same numbers. Moreover, the first production car will be allegedly delivered in 2018.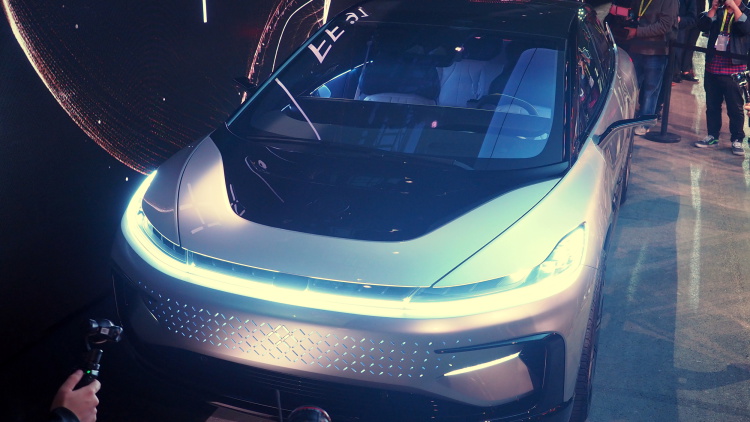 The specs FF claims looks impressive on the paper. According to the automaker, the FF 91 will be equipped with a multi-motor electric powerhouse that sprints the vehicle with all-wheel drive facility. This electric motor draws its power from a 130 kilowatt-hours cylindrical lithium-ion battery said to be the largest battery size in the EV world and has a capacity of 608 in the EPA cycle. Peak motor power stands at 1050hp enable it to go from 0-97 kmph in 2.39 secs. Comparatively, the closest rival Tesla Model S accelerates 0-97 kmph in 2.5 secs.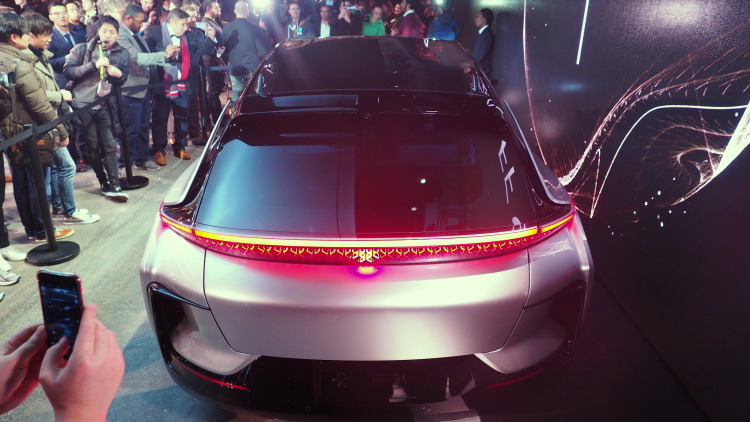 Another striking feature of the car is an autonomous driving facility. Dubbed as 3D Lidar, it is the most comprehensive sensor system available in any ongoing vehicle that includes 10 high-definition cameras, 12 ultrasonic sensors and 13 long and short range radar sensors. Besides, it also sports the Driverless Valet Parking facility enables the car to park on its own. Instead of using the standard inside rear-view mirror, the car uses a high-definition display that offers a combined view of side and rear view mirror.