The idea of both connected and autonomous driving technologies aren't new to us as we have already witnessed these with a list of automakers such as Mercedes, BMW, Tesla, etc. Like we have earlier reported that Jaguar Land Rover has started working on these technologies, the news is now being confirmed with an announcement by the company executives. The company declared that they intend to start testing more than 100 self-driving and connected cars for the development, over the next four years.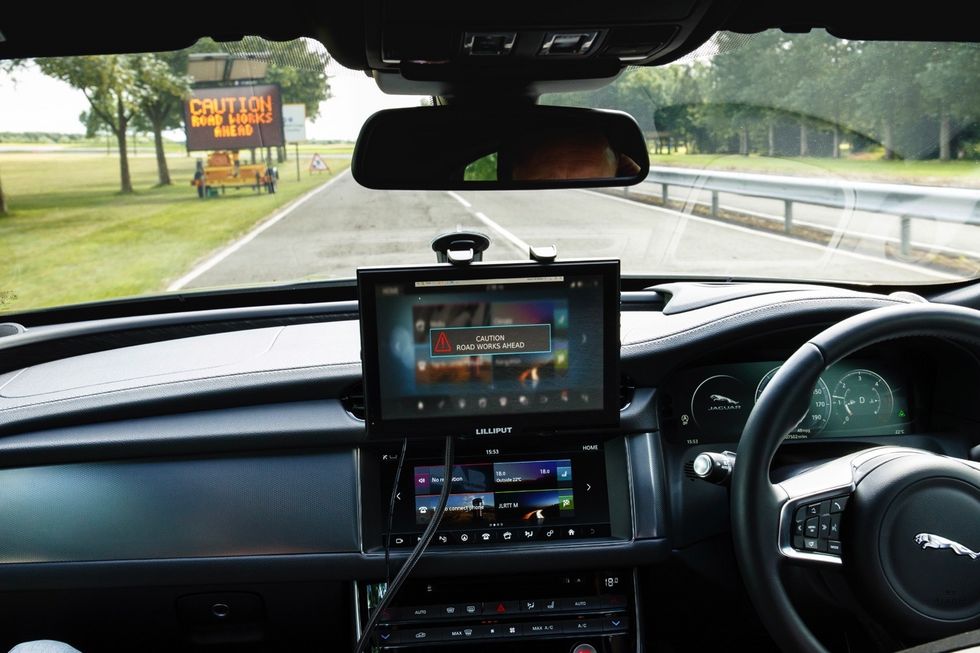 You may also read in-depth here: World's First Fully Autonomous Car: Next Generation Audi A8
Well, the real-world testing of the research cars will be driven later this year on a new 41 miles of motorways and urban roads around Jaguar Land Rover's home facilities in Coventry and Solihull. In order to enhance driver-assistance technologies, the initial tests will mainly focus on Vehicle-to-Vehicle and Vehicle-to-infrastructure communication systems that enable both cars and motorists to have communication with each other as well as answer to the real time information conveyed by other surrounding sources like traffic signs, cars and road facilities.

What exactly Jaguar is doing is, advancing the lane keeping assist or drive assist system in the car to identify a path via the construction and hold in its positions. Besides, the carmaker will also provide Roadwork Assist that uses an image processing software and a forward facing stereo camera to spot cones and barriers in construction zones and back off.
You may also like: Porsche Renders Next-Gen 911 GT3 in a Smartphone App
"Our connected and automated technology could help improve traffic flow, cut congestion and reduce the potential for accidents. We will also improve the driving experience, with drivers able to choose how much support and assistance they need. In traffic, for example, the driver could choose autonomy assist during tedious or stressful parts of the journey," stated by Tony Harper, Head of Research, Jaguar Land Rover.

Get latest and updated information about automobiles on our Google Plus Community Speed Gears.