Mahindra & Mahindra announced the price increase on its entire portfolio encompassing its passenger and commercial vehicle, from April 1, 2019. The price increase will range between 0.5 - 2.7%, which interprets a hike between ₹ 5,000 and ₹ 73,000 across the models. The price rise has been ascribed to the hike in commodity prices. The automaker mentioned that it made efforts to reduce costs, but could not make to hold back the price increase.
Read Also:- Mahindra XUV300 Electric Testing Under Works
According to Rajan Wadhera, President Automotive Sector, M&M Ltd., "This year has seen record high commodity price increases. Further, there are regulatory requirements effective April 1st that have also led to cost increases. While we have made efforts to reduce our costs, it has not been possible to hold back the price increase. Consequently, we are taking a price increase from April 1, 2019."
The regulatory requirements stated by Wadhera here is all about the new safety and emission rules that will come into effect very soon. The new Bharat NCAP safety norms prescribe anti-lock brakes with EBD and airbags as standard and its enactment has led carmakers to equip vehicles with the same. As the new BS-IV emission norms will come into effect from April 2020, it is anticipated that Mahindra and other car manufacturers will increase prices of their upcoming vehicles further higher to meet their investments need for the better & cleaner emission tech.
Read Also:- New safety Standards for cars and SUVs by European Unions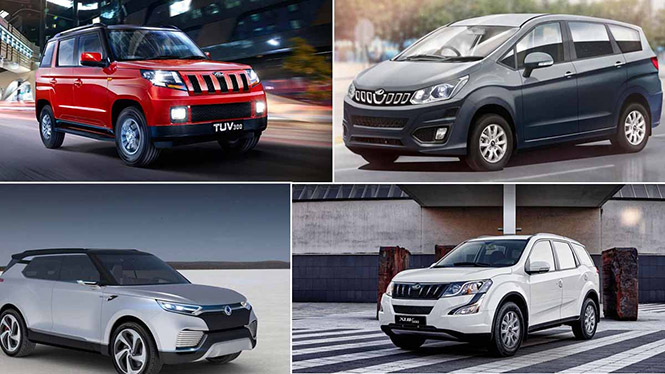 Mahindra had also announced its plan to keep the bull's eye on making SUVs only and not introducing any new sedan with either petrol or diesel power in the foreseeable future. At present, Mahindra has 8 SUVs in its product portfolio along with four segments of sedans which it competes ranging from Dzire to the Skoda Octavia.
Verito, available with a diesel and electric powertrain, is the only Mahindra sedan on sale as of now. Mahindra has not presented any precise details about price hikes according to models, but the recently launched XUV300 is anticipated to be hooked with the price hike.
Prices for Mahindra's current range begins at Rs 4.77 lakhs for the base Mahindra KUV100 micro SUV and elevates up to Rs 29.95 lakh for the top most variant of the premium Alturas G4. Mahindra has joined other hatchback makers like Tata Motors, Toyota, and Renault who declared price hikes. Like Mahindra, almost all the car makers have declared range-wise hike except Renault who has raised the price of its entry-level Kwid only till yet.