Nissan at the ongoing North American International Auto Show in Detroit showed a head-turning concept car, the Nissan Vmotion 2.0. The stylish and innovative sedan concept previews the brand's future design language and the possibility of introducing the company's "Intelligent Mobility" technology for upcoming models. Besides, the long wheelbase based concept also unveils some other future tech and features including Nissan's ProPilot autonomous tech.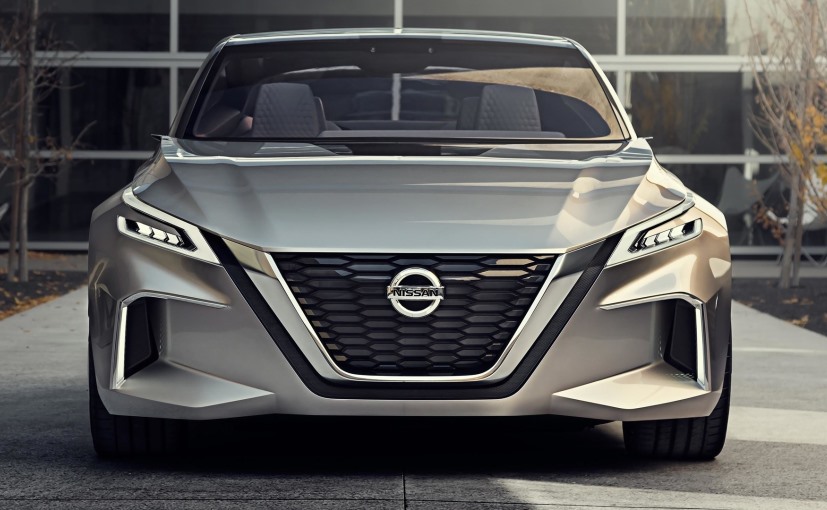 For starters, the concept is a four-door sedan squared away in a decent style along with alluring design, comfort cabin and of course advanced technology. At the front, it features a new version of the company's V grille design which we found on the current Nissan cars such as the Rogue, the Juke, the all-new Rogue Sport and the Maxima. The front is further dominated by sharp sweptback LED headlamp clusters and well-sculpted bumper along with larger air intakes and sharp character lines.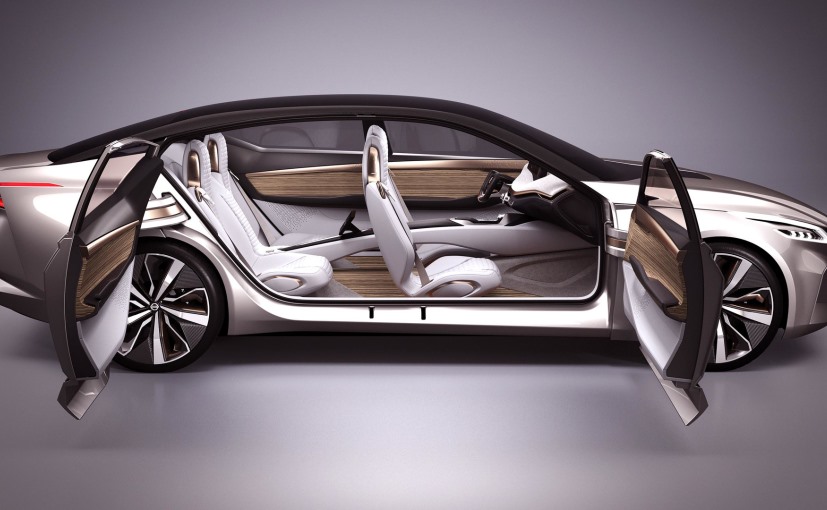 The front and rear doors open outward allowing the vehicle to offer a pillar-less entry. The silhouette of the Vmotion concept is characterized by the "floating roof" design that means it runs seamlessly from the A-pillar to the rear trunk lip and is further equipped with an exclusive carbon finisher accents to the roof line.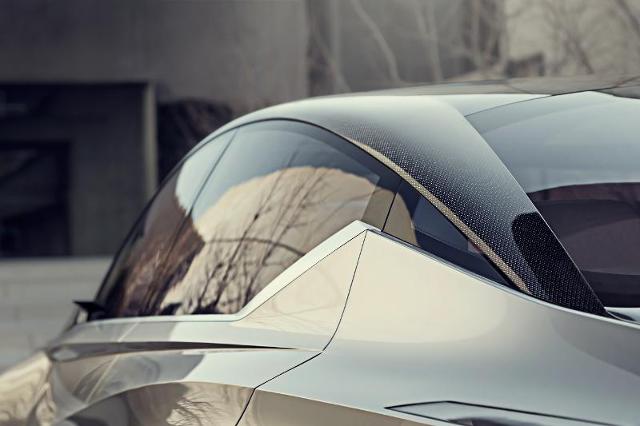 Shiro Nakamura, Senior Vice President and Chief Creative Officer at Nissan Motor Co. Ltd said, "Copper is an emerging color trend in many industries, including fashion, product design and interior design. We wanted to introduce shades and hints of copper while mixing it with other metals such as satin silver and chrome."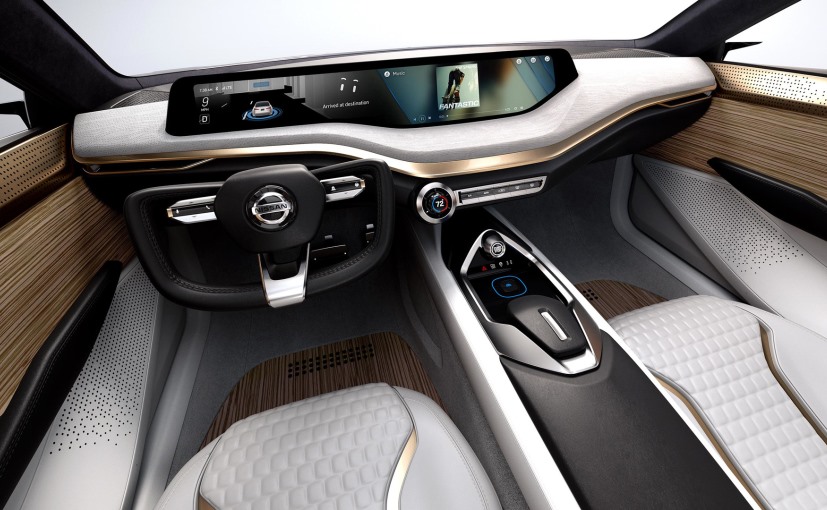 Dimensionally, the concept measures 4860 mm in length, 1890 mm in width and 1380 mm in height and has a wheelbase of 2,850 mm. The interior design which is described to be aimed at "tomorrow's busy professionals" boast of a beautifully crafted dashboard featuring the Gliding Wing Design theme. The dash comes fitted with a large screen that merges the instrument panel and an infotainment system, integrated into the centre console. Rear passengers also get a small center console which will serve as an extension for the front-mounted display screen. Albeit, the Nissan Vmotion 2.0 is just a concept and the company hasn't revealed when it will reach to the production unit.