The Tata Tiago JTP and Tigor JTP have been showcased during 2018 Auto Expo and caught in test rides in recent times. Both the variant are available at Coimbatore to work upon and Tata motors with Jayem Automotives is working to develop the variant.
It is confirmed by the company that it will launch the JTP Tiago in the fiscal year 2018-19 and information will be available soon regarding the launch date in future. In the duration till launch, Tata will bring further information regarding the model on the official website and social media handlings, comprising the price of the car.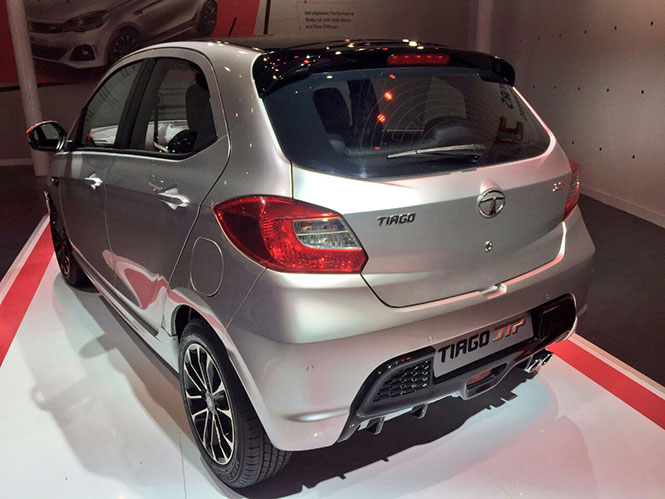 The same launch plan is also available with the Tata Tigor JTP, with the expected launch in FY 2018-19, and the price to be revealed before the launch. Tata Motors does not want to comment on the price tag this time. The above-mentioned information has been quoted by the company on twitter handle.
Read also: Hyundai To Introduce Electric SUV In Metro Indian Cities
Concerning the exterior design, the appearance slightly varies from the concept. While testing, the company removed the chrome finish and retained the alloy wheels. During the test phase, the company clearly mentioned the orange ORVMs, but with test mules, it obtains less attention. In recent spied images of test mule, it has been seen with black or body-colored OVRMs.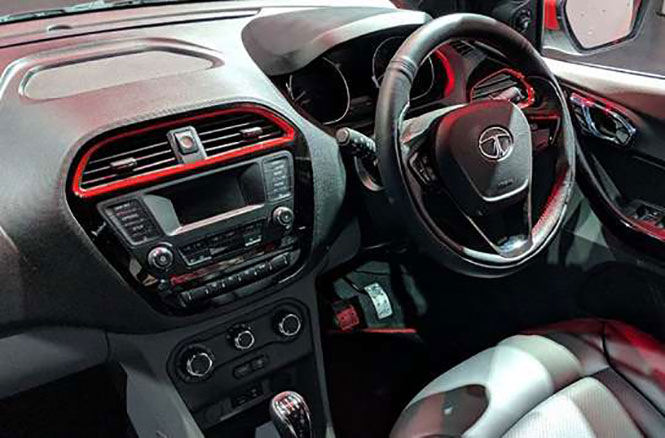 Camouflage on the test mule, Tata Tigor JTP has been caught on the side skirt strips, the front face, and the rear bumper. In a performance variant, the Tata Tigor JTP gets a dual pipe exhaust. Whereas the JTP badge was not visible on the performance model, there would be some different badge describing the performance cred of both cars.
Check This Full News: Datsun SUV Is Confirmed For India Launch
Both cars take power from a 1.2-liter petrol engine which is attached with currently existing Tigor and Tiago. But, the noticeable change is seen in power output as a peak power is likely to enhance to 110 PS. With the update, the prices will increase by Rs 1-2 lakhs. This price hike will make the Tigor JTP to be priced in a range of Rs 9-10 lakhs and the Tiago JTP in a range of approx Rs 7-8 lakhs. More information will be known soon, so keep tracking both the hatchbacks.