The cameras are going to become next big thing in the gadget industry with the instigation of introducing high ranging resolution aspect. People are already confused between megapixel counts and not the resolution will raise anxiety there. The 4K resolution is considered to be the best one till now, but the story is going to change soon. Sony is planning to show the clarity of 8K resolution, and bringing a picture to this quality might raise the heights of theatres as well.
The ARRI Alexa 65 was announced with the world first 6K resolution. The Alleged camera will take over this masterpiece. There was a time when the full HD resolution was considered to the best one in the clarity aspects, but the older things have demolished their significance with time and the growing technology. The coming generation might be choosing their imaging device on the ratings of resolution. The 4K camera is capable to extract ultra high definition still shots from the videos. The 8K snapper will endow the facility to get 33 megapixel images from the videos.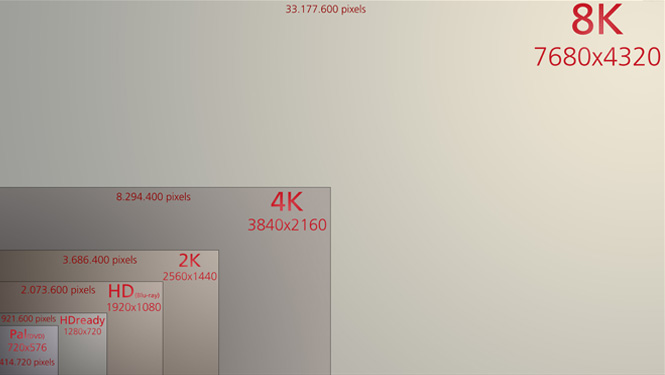 The Sony will be introducing the product in the alpha series and the camera will house most of the bits from the Sony A99. It will be structured with the DSLR resembling body while housing a mirrorless heritage in the core. The 2016 is the scheduled year for the launching ceremony of the same, so we have got a good time to enjoy with our Full HD and 4K units.