CES 2015 is all set to make its grand appearance on January 6, but has begun for industry analysts and media persons exclusively a day before the International CES uncovers. This exclusive opening is showcasing several big brands' products and their press conferences. In this line, the US based leader HP has just knock down with feather by showcasing its 4K and curved display. The most staggering and miraculous is the first 5K display and a unique Zvr Virtual Reality Display. Both have also been showcased there to knock you down with feathers.
A line-up of HP displays has been made its way to surprise onlookers with their astonishing aesthetic and outstanding quality. Two 4K displays - HP Z27s and HP Z24s, a series of curved displays - HP Z34c, HP ENVY 34c, HP EliteDisplay S270c, and HP Pavilion 27c, and a 5K display HP Z27q; these are the products which have been presented by the maker.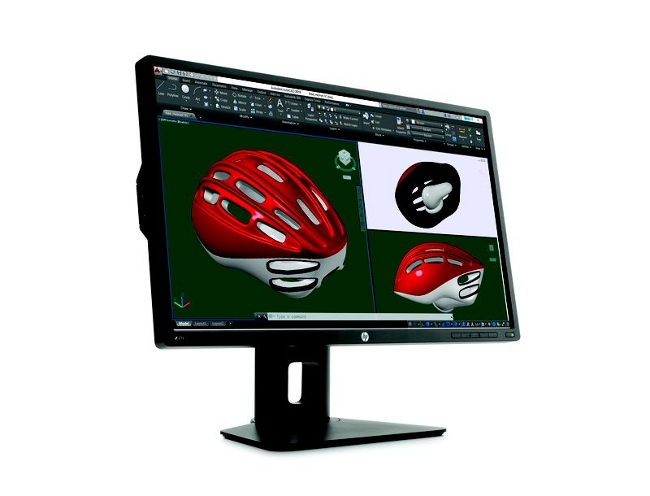 Let's begin with the 4Ks, both Z24s and Z27s are identical in features, but size makes them different. The Z24s has a 23.8-inch screen while Z27s features a 27-inch. Both have same 16:9 aspect ratio. And, the 4K resolution will bless the smaller one with a pixel density of 185ppi and the bigger one with 163ppi. Both have DisplayPort, CVI, HDMI, Mini-DP, MHL, and USB 3.0 ports. The Z24s will make its way for global market in April at $549. On the other side, January end has been set for the HP Z27s which will be priced at $749.
5K is also here as Showstopper
To put your eyes on stalks, the Company has manufactured a completely miraculous invention in the world of ultra high resolutions. The first 5K display, named HP Z27q has made appearance in the Las Vegas to show its competence with 5120 x 2880 pixels resolution which will make your eyes wide open when you see its 27-inch screen with such massive clarity. Two new features - picture-in-picture and picture-by-picture will make the pixels more strong to compete with Mac's Retina display. If you are tech-o-holics and love to try the new invention in the gadget realm, then HP Z27q would be the good pick for you at $1,299 which will hit the market in March.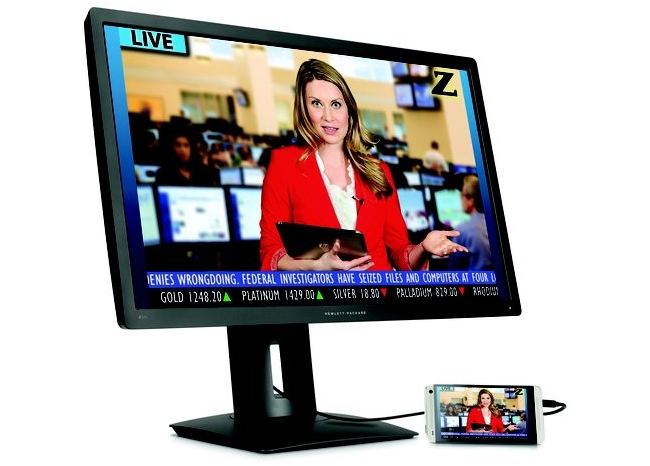 Curve for Displays are for Shelves
HP is also introducing 4 curved displays also at the International CES event. HP Z34c and HP ENVY 34c 3000r flaunt the same 34 inch screen with 21:9 aspect ratio. Offering 3440x1440 pixels resolution, these displays are being curved to reduce reflectiveness. 178-degree viewing angles, 3000:1 CR and "the low-haze enhancement technology" are also there for the same purpose.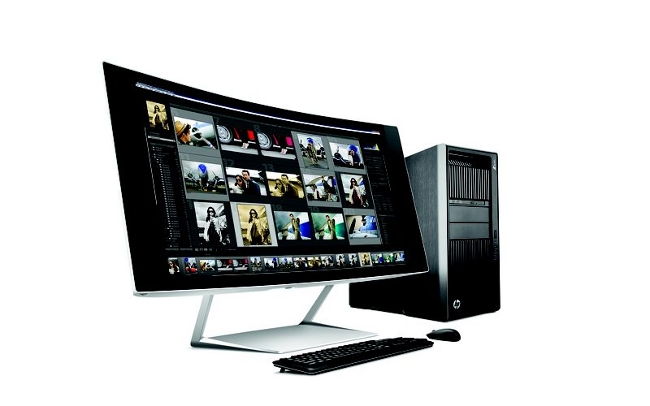 Two more are named HP EliteDisplay S270c and HP Pavilion 27c 4000r which are featured with 27-inch 1080p displays, having 16:9 aspect ratio. The bigger models will begin selling in April at $999 while the smaller models are going to sale from this month at $399.
Source: theverge.com